Cool on the Coast: Events
we are loving this February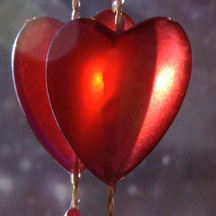 The flowers are starting to bloom in San Diego as the region approaches spring, making it the perfect time to see what coastal North County has to offer. Below are some events locals love during this month of romance.
Carlsbad State Street Farmers Market: All season — The beloved State Street farmers market in Carlsbad is coming back this month with new hours. The market will take place every Wednesday from 2:30 to 7:30 p.m. on State Street in Carlsbad Village. Customers can expect fresh produce, artisan goods and local green juice. Morning Star Ranch will provide refreshing juices such as grapefruit, orange and lemon ginger paired with essential vitamins and yerba mate for a clean, energizing beverage. Click here for a list of current and rotating vendors.

Carlsbad: Heart of Carlsbad Village Blood Drive and Valentine Pop Up: All month — Consider sending love to someone in need this Valentine's season by donating blood at the Heart of Carlsbad Village Blood Drive. The event will be hosted from 10 a.m. to 3 p.m. at Barrio Glassworks located at 3060 Roosevelt St. in Carlsbad. Every year, the event donates more than 130 pints of blood to those in need. The blood drive will also include a Valentine's Day pop up featuring handmade cards by Monica Martin, fresh flowers, handmade cookies by Carlsbad Cookie Company, chocolate covered strawberries by The Strawberry Shack, gift wrapping stations and live music. Click here for more information on how to donate.
Oceanside International Film Festival: Feb. 21-25 — February's rainy days make it a perfect time to view international films at the Brooks Theatre. This event gives international artists the opportunity to screen their work in one of California's designated cultural districts. Oceanside's 12th annual International Film Festival will take place February 21-25 at 219 North Coast Highway in Oceanside. Featured films include silent comedies, short films, dramas and more. Each film is followed by a Q&A hosted by the directors. Tickets may vary depending on the chosen film, but discounts are offered for students, military and seniors. Showtimes can be viewed online.
Oceanside: Intro to Coffee Roasting by Vigilante Coffee: 9 a.m. to 6 p.m. — Many of us are picky when it comes to coffee — Vigilante Coffee is giving locals the opportunity to create their own blend of beans from the beginning of the process. From 9 a.m. to 6 p.m. on Feb. 26, Vigilante Coffee will host a roasting class for coffee connoisseurs at their cafe located at 1575 South Coast Highway in Oceanside. Attendees will work with Vigilante's roaster team to develop a roast profile and select an origin of beans. After roasting, you will take home 5 pounds of your customized coffee to share with your family and friends. Click here to sign up for a class.
Encinitas: Seaweed Pressing Workshop: Feb. 18 — Getting slapped with seaweed while taking a swim in the ocean is not a pleasant experience, but there is something beautiful about ocean plants that is worth learning about. Encinitas House of Art will host a seaweed pressing workshop from 3:30 to 5:30 p.m. on Feb. 18 at 812 Second St. This event is suitable for all ages and group sizes under 10 people. Attendees will learn about the diversity of local seaweed and how to press seaweed to take a piece of Encinitas home with them. Before the event, there will be an optional walk to Swami's beach where you can analyze the different types of seaweed and get a sense for what it would be like to collect it for yourself. Tickets are $75 and can be purchased online.

---
The North Coast Current and OsideNews welcome Current Events submissions. Email them to currentevents[at]northcoastcurrent.com.