Machado Foundation, San Dieguito student among Encinitas eco-honorees
The Rob Machado Foundation is among winners of Encinitas' 2022 Environmental Awards, the city announced May 10.
This is the eighth year that the city's Environmental Commission has given the awards in recognition of groups' and individuals' efforts to help the climate.
The awards will be presented June 14 during the Encinitas City Council meeting.
In the nonprofit category, commissioners noted the Rob Machado Foundation's water-filling station program, which provides participating schools and public spaces with filtered water and promotes the use of reusable water bottles. Stations have been placed on campuses in the San Dieguito Union High School, Encinitas and Cardiff elementary school districts as well as the Magdalena Ecke Family YMCA.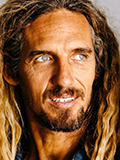 The city and foundation estimate that the filling stations have diverted up to 500,000 plastic water bottles from landfills so far.
The foundation is named for  local pro surfer Rob Machado. In addition to the water station program, the nonprofit has initiatives related to beach cleanups and waste and recycling innovations. A monthly beach cleanup is held at Seaside Beach in Cardiff.
Surfdog Records and Java Hut, a family-owned location comprising two businesses housed in the same location, was awarded for its green restaurant and building practices in the for-profit business category.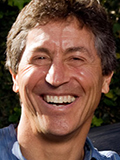 Java Hut became an accredited member of Surfrider's Ocean Friendly Restaurant program in 2019 and exceeds Encinitas' single-use plastic policies, according to a city news release announcing the awards. During the COVID-19 shutdown, owner Dave Kaplan refurbished the Surfdog Records residence in accordance with the Green Point Gold standard from the nonprofit Build It Green. Java Hut and Surfdog Records are also certified by the California Green Business Network.
In the Environmental Hero categories, Alessandro Fraschetti received the adult award for his work with the Surfrider Foundation's Moonlight Beach cleanup since 2007. The youth award went to San Dieguito High School Academy student Bella Zumot, who created the Pack a Snack Club on campus. She rallied support on campus for the collection of snack wrappers from every classroom to create "eco-bricks" — plastic water bottles densely stuffed with snack packaging — for eco-seating to be placed on campus next year. (https://ecobricks.org/en/what.php)
More information about the Encinitas Environmental Award Program is available at encinitasca.gov/recognition.

---