Solana Beach toasts grand opening of Pillbox Tavern & Grill
Situated near Fletcher Cove in Solana Beach, the Pillbox Tavern & Grill on Plaza Street celebrated its official grand opening with a ribbon-cutting ceremony on Dec. 10.
Members of the Solana Beach City Council and Solana Beach Chamber of Commerce, along with owners, staff and former Solana Beach mayor and current San Diego County Supervisor Dave Roberts, were on hand for the event.
"This is an excellent addition to the town and I've been looking forward to its opening all summer," Solana Beach Councilman David Zito said. "It looks great and extends what we have been doing to expand this area of restaurant row along Coast Highway 101."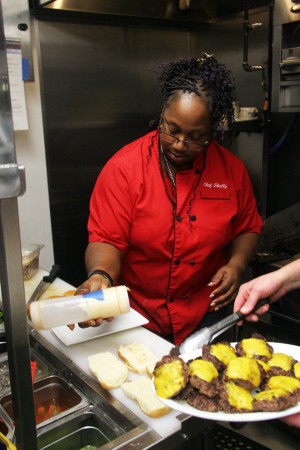 The cozy casual dining restaurant and bar is co-owned by Leigh Gibson — founder of Dirty Birds, the La Jolla Brewing Company and The Commons in Downtown San Diego — Mike Garcia and Justin LaFrantz, who are both partners in Saddle Bar, located adjacent to Pillbox Tavern.
"I'm proud that we've gotten such a positive response from the community right away," Garcia said. "People were anticipating and looking forward to having a new place to eat in this area, and we really wanted to build something with a local vibe that's family friendly."
Chef Shelly Velez — formerly of Guava Beach Bar and Grill in Mission Beach — has created an eclectic menu filled with a variety of dishes that she describes as "coastal Americana cuisine."
On the menu: locally and seasonally inspired dishes, which include health-conscious salads, soups, sandwiches, seafood tacos, hamburgers, desserts, chicken wings served with a choice of 10 house-made sauces, fried pickle spears and a variety of choices just for kids.
"I wanted a little bit of everything on the menu and I didn't want to leave anything out," Velez said. "The goal was to create something more upscale than bar fare, and I think the people of Solana Beach have really embraced what we're doing."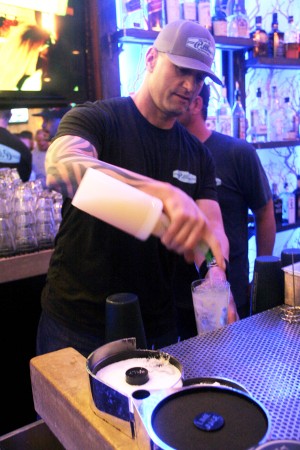 Cocktail pairings with names such as The Margarita De Pillbox, The Blue Pill, Lemon Gingertini, Pomegranate Martini, Saint Champagne and The Burro are served in addition to a rotating selection of locally made craft beers.
Eight big-screen televisions that are easily seen from anywhere within the 1,600-square-foot eatery line the walls, and popular music plays in the background to engage the senses and entertain guests.
Restaurant Manager Ryan Jones said that while Pillbox Tavern is not a sports bar, the mission is to offer customers the option of eating great food, watching a sporting event and enjoying a refreshing beverage all under one roof.
"We love the community. Solana Beach is like a hidden gem," said LaFrantz, who lives in Pacific Beach. "Being a mile away from the Del Mar racetrack, and having the train station close by, we just knew that there was a need in the area."
Pillbox Tavern & Grill is located at 117 W. Plaza St. in Solana Beach. Hours are from 11 a.m. to 10 p.m. Monday through Friday with extended hours to midnight on Friday and Saturday. Brunch is served on the weekends from 10 a.m. to 1 p.m.
More information on Pillbox Tavern & Grill can be found online at www.pillboxtavern.com or by calling 858-436-7016.
Many Lopez is a North County freelance writer