Remembrance: Local music scene honors Martin Grusin at Belly Up
Mid-November last year, Del Mar and the music world at large suffered a great loss. Martin Grusin, best-known along the North Coast as the best vocal coach in the area, sang his last notes. His true legacy was felt in the support rallied by local musicians, his students and The Belly Up Tavern as they all came together in tribute in early February. The event honored Grusin, a musical innovator, husband, father and singer.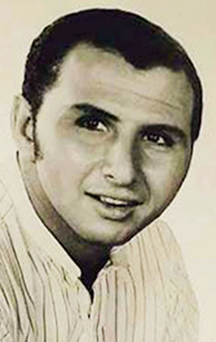 Martin Grusin started out life in Chicago, working for his father and going to Hebrew school before enlisting in the Army at age 18. He studied singing in school and through his synagogue throughout his early years. World War II, which sent so many American men to die, ironically became Grusin's savior in more ways than one. Before he could be deployed, Grusin was cast as a vocalist in the USO American Tour. This not only saved his life, but set him on his extraordinary path as a musician and musical innovator.
After the USO, Grusin moved to New York City, where he studied, performed and clinched his reputation among the city's jazz elite. During this time, he met the man who would help him secure his legacy — Bob Corbin. Corbin developed what is today called the "first laryngeal manipulation." Grusin not only studied and mastered this manipulation, which is designed to improve vocal quality and efficiency, but he went on to develop nine more of these manipulations. Few singers, if any, have been able to master these tricky yet effective vocal shapes, and Grusin himself and his techniques have become the subject of study by other vocalists and music physicists.
Through his career, Grusin won the coveted Downbeat musical award twice and was inducted into the ASCAP (American Society of Composers, Authors and Publishers). He has had contracts with RCA Victor and MGM Records, performed on Broadway and was a voting member of the Grammy Recording Academy. His studies took him all over the country and reached far beyond vocal work. First he went to the San Francisco Conservatory of Music, where he began to work with and research synthesizers and experimental electronic music. He was integral in developing a mechanism where color frequencies can be translated into sound. This tool still has wide-reaching applications. The United States Geological Survey uses this technique to figure out strength and frequency in seismic activity, for example.
Grusin's expansive musical study is what eventually landed him in San Diego. His thesis at UC San Diego broke ground in the study of how the sound frequencies of the ocean tides can be recoded and interpreted, and he was recruited by the Scripps Institution of Oceanography to further this study. His techniques and research are still a cornerstone of wave frequency study today.
Throughout all this study and research and far into later life, Grusin taught jazz composition and theory and the physics of sound. In 1982, Grusin opened Martin Grusin Studio and went back to his first love — singing. He taught private clients mostly in singing and vocal work. Countless singers passed through his studio and most if not all improved their vocal quality and technique through his methods.
Grusin made his home in Del Mar and continued to teach and sing even after retiring. The wide reach of his talent, kindness and technique was truly felt at The Belly Up in February, where singers, musicians, friends and colleagues came to perform, share stories, honor Grusin's memory and, of course, sing. The Eve Selis Band, Back in the Garden and many other individual musicians, all students of Grusin, performed. Grusin's two daughters, both talented musicians, also performed.
Eldest daughter Rachel sang one of Grusin's favorite jazz songs a capella, beautifully illustrating at least one of his vocal manipulations. Grusin's youngest daughter, Aryn, played a beautiful classical guitar solo before Kathi Diamant read a tribute biography to Grusin written by Rachel. Emotions ran high at The Belly Up, but joy, music and the celebration of this vocal master were always present. As singing, music and fun were in no short supply, Grusin surely would have found it a fitting tribute.
Martin Grusin was and still is one of the special people who make up the Coastal North's unique culture and continue to put this area on the map. He brought his amazing knowledge, skill and musical research to the San Diego music and academic communities, and his contribution to the study of sonic physics cannot be understated, except by Grusin himself. He was a musical innovator, a teacher, a researcher, a father husband and friend. With all his accomplishments and labels, Grusin simply wanted to be known as "… a singer… a believer." To him, singing and believing was more than enough.
Columnist Layla Marino is a San Diego music and arts writer. Visit dropweirdsci.blogspot.com. Follow her on Twitter at twitter.com/dropweirdsci. Send questions and comments to [email protected].