Encinitas seeks high school, college artists for mosaic project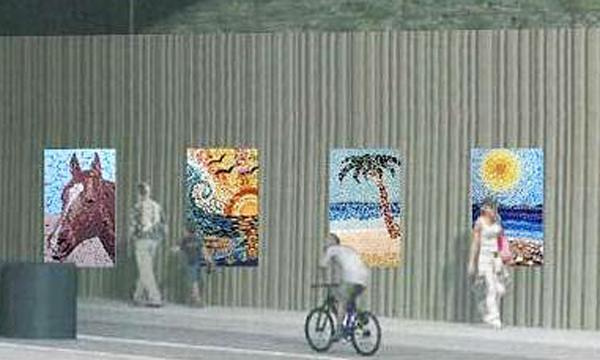 The city of Encinitas invites college and high school artists to participate in a permanent installation of mosaic panels at the Interstate 5 undercrossing at Santa Fe Drive, the city recently announced.
The city will hold an applicant workshop Wednesday, Oct. 3, from 6 to 7 p.m. at the Encinitas Library, 540 Cornish Drive.
The call for artists also includes mentors who can assist students in creating their pieces. Mentors can be from nearby cities as well.
The city-funded "Encinitas Up Close" project is in conjunction with Caltrans' North Coast Corridor Program, which includes improved pedestrian access under the freeway along Santa Fe Drive. Fifty-three mosaic panels will be installed on the north and south walls as part of the undercrossing's new design, according to the city.
Interested artists and mentors can email Encinitas arts administrator Jim Gilliam at [email protected] for more information.