Encinitas novelist
is international award finalist
'Black Market News' topic of Roman S. Koenig's debut book
"Black Market News," the debut novel by Encinitas-based journalist, filmmaker and educator Roman S. Koenig, is an official 2020 Eric Hoffer Book Award finalist.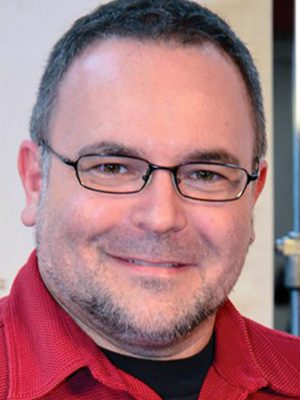 The international Eric Hoffer Book Award for the Small, Independent & Academic Press, sponsored by the US Review of Books, recognizes the work of upcoming authors in 25 categories. The finalists and winners were announced May 18.
Koenig is the publisher and editor of Encinitas news site North Coast Current.
"This recognition means so much to me as a new novelist," Koenig said. "When peers and critics note the quality of your work, it encourages you to keep going, especially as a self-publisher."
Set in a future United States dominated by a single massive conglomerate, Black Market News follows underground journalist Quinn Kellerman from his severe injury to his journey to expose those responsible for it, pushing past his own notions of "fringe-fact" to uncover the truth. Quinn and friends — and perhaps an adversary or two — draw the curtain on the twisted world of eState's chief executive and the man's use of violent, ghoulish, technological means to manipulate the public.
"It's built on my observations and concerns about the direction society and media are headed," Koenig explained.
Black Market News has its genesis in two of Koenig's film-related projects. His feature-length screenplay of the same name earned a Best Screenplay nomination at the San Diego Film Awards in 2014. The 2001 film production "Human Resource" won honorable mention for feature-length film in the Zoie Films International festival.
The novel is published by Mercury Current LLC, available now through Amazon online in paperback and e-book formats. The paperback is also sold online through Barnes & Noble.
encinitas current, cardiff current