CARLSBAD: Local symphony players perform Jan. 22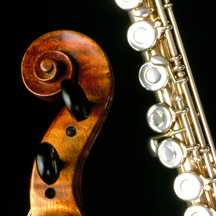 CARLSBAD — The Chamber Music Players of the North Coast Symphony Orchestra present "Musical Mélange" at the Schulman Auditorium at the Carlsbad Dove Library on Jan. 22 at 2:30 p.m. The program will consist of the "Holberg Suite" by Grieg for strings, conducted by Daniel Swem, and the "Czech Suite" by Dvorak for winds, conducted by Bill Gilmer. Admission is free; donations accepted.
The North Coast Current welcomes your community news. Submit upcoming event announcements to [email protected]. Submit stories and photos to [email protected].