Carlsbad nonprofit ConnectMed helps open training facility in Vietnam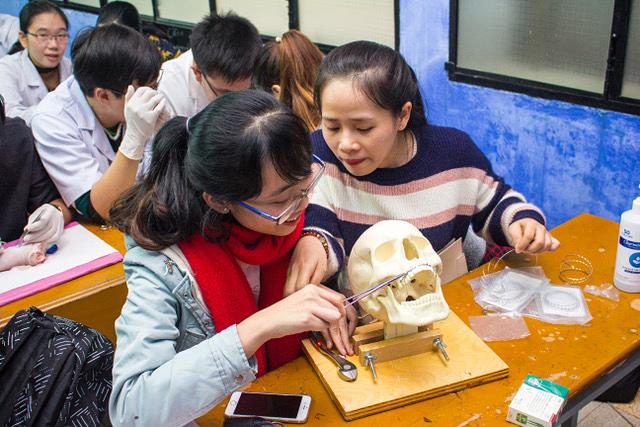 North Coast Current
January 16, 2019
Carlsbad-based nonprofit ConnectMed International kicked off 2019 by helping to launch a plastic surgery training facility in Vietnam, the organization announced Jan. 15.
Surgeons and nurses from UC San Diego, Stanford University and the University of Pennsylvania, representing ConnectMed, traveled to Vietnam to work with Hue University in launching its new Plastic Surgery Division, according to a ConnectMed news release.
"We're proud to announce that Hue University is now one of three plastic surgery training facilities in Vietnam," ConnectMed President Dr. Amanda Gosman said in the announcement. "Local surgeons will have the medical and surgical training they need to provide sustainable healthcare where it's widely unaccessible."
ConnectMed, which aims to improve access to surgical care for youths with congenital and acquired deformities in underserved communities, has worked in partnership with Hue University surgeons since 2013.
Gosman, who founded ConnectMed in 2010, is interim chief of UC San Diego School of Medicine's Division of Plastic Surgery. She also directs its Plastic Surgery Residency Program and the Craniofacial Fellowship Program.
More information online: www.connectmed.org/.