Oceanside Cultural Arts Foundation scholarships open until May 9
The Oceanside Cultural Arts Foundation offers scholarships to graduating high school seniors seeking to further their education in the arts. The deadline is May 9.
Performing Arts: theater, music or dance;
Visual Arts: students seeking to further their education in visual arts paintings, sculptures, stained glass, ceramics, fine jewelry, digital media and photography;
Filmmaking: students seeking to further their craft in the film industry in documentation or narrative, or animation filmmaking.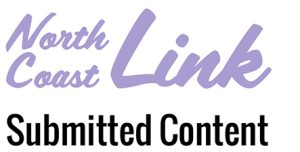 The Performing and Visual divisions will be based on each student's experience and contributions in their particular field and a teacher's recommendation and will be selected by professionals in each field before end of each school year to be awarded at the school's award ceremony.
To be considered for these awards, Performing and Visual Arts students must submit a typed one- or two-page application that includes the following information:
1. Name, current telephone number, mailing address, email address and name of high school.
2. High school coursework in their perspective arts program, completed and current.
3. Additional outside or extracurricular arts experience.
4. Future educational and career goals.
5. How this scholarship will benefit and/or assist the applicant.
6. Why this scholarship should be awarded to the applicant.
7. Applicants must include a letter of recommendation from their high school performing arts and visual instructor.
8. (a) Performing Arts students should submit a videotape or DVD of the applicant's performance, no longer than five minutes.  All Performing Arts participants are asked to make sure that their music, dance or dramatic presentation underscores their talents and shows performers at their best. The camera should be focused on the performer rather than a large group.  OCAF will not accept audio CDs as the members need to see each performance.   
8. (b) The Visual Arts student projects should have a minimum of three photos of examples of the applicant's work either on printed photo paper or digital format, such as DVD, SD card or a flash drive. The digital storage media will not be returned. Students are advised not to email photos of their work. All students are advised not to use YouTube as it will not show them to their best advantage
The Filmmaking scholarships will be chosen and presented at the Oceanside International Film Festival held each year in August.  These entries are available from November to June. Films are judged by a panel of experts. Notifications of accepted films are in June. If the student's film is accepted to be shown at the OIFF, the student's entry will be in consideration for the Scholarship.    
Online submissions may be sent to [email protected]. This can include teacher's recommendation as well as the student application form. Visual arts applicants may attach photos of their work. Performance applicants may send a YouTube link, but be aware that it is not always reliable. Submission materials can also be sent through the mail to the Oceanside Cultural Arts Foundation, P.O. Box 3054, Oceanside, CA 92051. Application deadline is Monday, May 9.
For more information, email [email protected].
---
North Coast Link offers nonprofit groups, public agencies and organizations of varying interests the opportunity to share their news by submitting press releases for publication. Send yours to news[at]northcoastcurrent.com.
encinitas current, cardiff current