Taste of Cardiff showcases
town fare on Cinco de Mayo
The annual Taste of Cardiff, presented by Cardiff 101 Main Street, will be held on Thursday, May 5, from 5:30 to 8:30 p.m., the first time in six years that the event will take place on Cinco de Mayo.
Organizers invite you to join the community in celebrating the local culinary flavors and crafted libations of the Cardiff-by-the-Sea district. Enjoy food, drinks, live music and photos with friends in the vintage Camera Camper.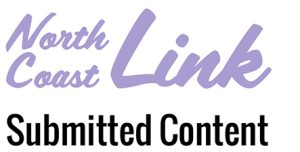 Local restaurants will whip up tastes for your enjoyment and vote. Guests will be able to cast their vote and help name the this year's Morgan Mallory Golden Fork Award winner. All online ticket purchases will receive instructions post-event about selecting your favorite dish.
Local Sip Stops will offer you samples of North County's finest beer, wine, hard kombucha, and spirits. Local businesses will host each Sip Stop, which means you'll also have a chance to check out Cardiff shops and restaurants. Organizers encourage riding your bike to this year's event to avoid potential parking frustrations. There will be a free bike valet courtesy of Electra Bicycle Company located in front of Harbaugh Parkway on Chesterfield Drive and San Elijo Avenue.
For more information, visit: www.cardiff101.com/events. Taste & Sip tickets are $40. Taste tickets are $30. You can purchase your tickets directly by visiting https://toc.ticketspice.com/2022-taste-of-cardiff.
---
North Coast Link offers nonprofit groups, public agencies and organizations of varying interests the opportunity to share their news by submitting press releases for publication. Send yours to news[at]northcoastcurrent.com.
encinitas current, cardiff current