TrueCare raises nearly $300K to boost healthcare access for those in need
TrueCare recently raised more than $300,000 from its Magical Masquerade Grand Gala in support of its healthcare services and programs in North San Diego County and southern Riverside County, the nonprofit announced April 19.
The agency has locations throughout North County, including Oceanside, Carlsbad, Encinitas and San Marcos.
Gala proceeds will go toward expanding TrueCare's mobile healthcare units, telehealth services and transportation assistance, according to a TrueCare news release.
In addition to the funds raised from the gala, which was held March 26 at the Omni La Costa Hotel in Carlsbad, the Conrad Prebys Foundation will match all contributions to TrueCare's mobile units up to $200,000 for the next two years, TrueCare announced in its news release.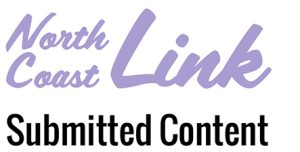 The organization offers medical services and programs for the region's underserved populations.
"As a representative of the City of San Marcos and North San Diego County, I wholeheartedly support TrueCare's mission of providing culturally sensitive and comprehensive healthcare for our most vulnerable and economically disadvantaged residents," San Marcos City Council member Maria Nunez, who attended the gala, said in the news release. "I am honored to work alongside the TrueCare team to improve the lives of people who are underserved and ensure they receive the quality healthcare that everyone deserves."
TrueCare has served several generations of families in some cases, some of whom attended the gala.
"As a child, I was suffering from fevers and rashes and my family couldn't afford basic healthcare," patient Adrian Montes said in the news release. "Dr. Curley diagnosed me with a rare disease and set me on a healthier path for managing it. Thanks to TrueCare, I'm still alive."
Montes said his parents and daughter are also TrueCare patients.
Those interested in donating to TrueCare can still double their impact by giving online at truecare.org/giving.
---
North Coast Link offers nonprofit groups, public agencies and organizations of varying interests the opportunity to share their news by submitting press releases for publication. Send yours to news[at]northcoastcurrent.com.
encinitas current, cardiff current