MiraCosta first-generation student receives Jack Kent Cooke scholarship
MiraCosta College student John Siebelink has been selected to receive the prestigious and highly competitive Jack Kent Cooke Undergraduate Transfer Scholarship, which pays up to $55,000 for tuition, books and housing annually for up to three years while they secure their bachelor's degree at a four-year college or university.
Siebelink is a first-generation college student and a military veteran majoring in English at MiraCosta. Siebelink says he hopes to transfer to UCLA and plans to apply to a doctoral program after completing his undergraduate studies. After getting his doctorate, he plans to stay in higher education and become a professor of English.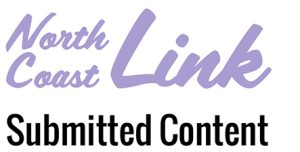 His career goals are influenced by his job as a writing consultant at MiraCosta's Writing Center. Siebelink says that helping students at the Writing Center is something that excites him and makes him happy.
Apart from being a writing consultant, Siebelink is very present on campus, participating in multiple organizations. Currently, he is the president of Phi Theta Kappa and is the executive vice president of the ASG. In addition, Siebelink started and is the president of the Creative Writing Club on campus.
"It was a huge honor for me. Words can't even describe it," Siebelink said. "I feel like I'm also bringing honor to MiraCosta, which has done so much for me."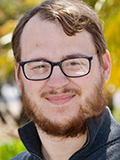 Siebelink was selected as one of 1,200 students from 332 community colleges who applied to receive the Cooke Undergraduate Transfer Scholarship. The foundation evaluated each submission based on students' academic ability and achievement, financial need, persistence and leadership.
In addition to financial support, new Cooke Transfer Scholars will receive comprehensive educational advising from the foundation to guide them through the process of transitioning to a four-year college and preparing for their careers. Scholars will additionally receive opportunities for internships, study abroad, and graduate school funding as well as connection to a network of more than 3,000 fellow Cooke scholars and alumni.
"Today, almost half of all college students begin their academic career at a community college. We know our community colleges are full of high-achieving students, and we're committed to playing our part to ensure those students succeed," said Seppy Basili, executive director of the Jack Kent Cooke Foundation. "Congratulations to a cohort of students who have persisted in the midst of such unprecedented disruptions in our lives. We welcome you into our community and look forward to learning alongside you."
---
North Coast Link offers nonprofit groups, public agencies and organizations of varying interests the opportunity to share their news by submitting press releases for publication. Send yours to news[at]northcoastcurrent.com.
encinitas current, cardiff current