San Diego County Fair announces
hiring for seasonal jobs
The San Diego County Fair returns to the Del Mar Fairgrounds this June, bringing seasonal job opportunities for those looking for a little extra work and a whole lot of fun.
A wide variety of positions are available; all pay scales are above current minimum wage and are now eligible for overtime pay. Each employee receives four complimentary tickets to the San Diego County Fair upon completion of orientation, and employees may choose to purchase an additional 20 Fair admission tickets for a deeply discounted rate.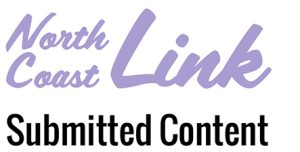 A retention incentive will be offered for positions responsible for critical operations including facility maintenance and janitorial, traffic control, parking, and unarmed security. These positions will receive a $500 per person stipend upon successful completion of their assigned schedule.
Prefer a guest-facing job? The fair is also hiring ticket attendants, administrative assistants, ambassadors, exhibit workers and more.
"We couldn't host the San Diego County Fair without our seasonal employees. They are very much part of the exceptional guest experience we're known for," Del Mar Fairgrounds CEO Carlene Moore said. "San Diegans come to the Fair to have fun and leave with cherished and lasting memories of their time here. We're looking for team players to help create that positive and meaningful guest experience."
Fair jobs are suitable for all ages. With many jobs available for youth age 16 years and older, working at the Fair serves as a wonderful first-job opportunity. Many of the Fair's returning employees are educators and seasoned retirees looking to make extra money for the summer while interacting with their community.
The Del Mar Fairgrounds is committed to providing equal employment opportunities to all employees and applicants. Apply online at sdfair.com/jobs.
---
North Coast Link offers nonprofit groups, public agencies and organizations of varying interests the opportunity to share their news by submitting press releases for publication. Send yours to news[at]northcoastcurrent.com.
encinitas current, cardiff current