Cardiff residents join Just in Time for Foster Youth board of directors
Two Cardiff residents are among new board members for the nonprofit Just in Time for Foster Youth, an organization that helps foster youths transition to self sufficiency as young adults.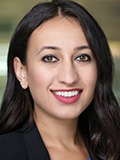 Maryam Rastegar and Jon Strauss are two of the group's four new board members, the organization recently announced.
Rastegar is an associate attorney at Procopio, Cory, Hargreaves & Savitch LLP in San Diego where she specializes in labor and employment practices. She is a University of San Diego School of Law graduate with an emphasis on children's rights. Rastegar served as president of the student-run Advocates for Children and Education. She is now pursuing a Certificate in Nonprofit Management from the University of San Diego.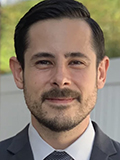 Strauss is a certified financial planner and the advisory arm manager of local wealth management firm Christopher Weil & Company Inc.
In addition to Rastegar and Strauss, Noemi Ashline of the north San Diego community of Santaluz and Slyvia Bier of Imperial Beach also joined the nonprofit's board of directors.
Just in Time for Foster Youth has a drop-in center in Vista at 302 N. Indiana Ave.