Feeding San Diego has North County locations for youth food program
This summer, Feeding San Diego is providing nutritious meals to youths in need as part of the Summer Food Service Program, a critical part of its hunger-relief services across San Diego County.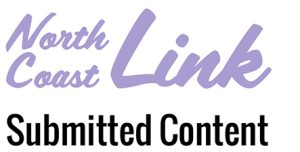 SFSP provides vital support during the summer months to ensure that youths are getting the nutrition they need to grow and thrive. The hunger-relief nonprofit partners with other nonprofits, recreation centers and libraries across the county to distribute prepared meals to kids five days a week.
According to data from the California Department of Education, there are nearly 500,000 kindergarten through 12th-grade students in San Diego County, more than over 240,000 of those students rely on free or reduced-price meals while in school. That means in the summer months, nearly 50 percent of San Diego County students could lose access to nutritious meals.
At the 22 youth meal sites hosted by Feeding San Diego, children 18 and under can receive a free breakfast, lunch or snack daily. Children must eat the meals on site and can't take meals home or have a parent or guardian pick up for them. Meals follow the USDA SFSP meal pattern and may be served hot or cold, on a first come, first serve basis.
The following is a list of Feeding San Diego's North County SFSP sites by launch date:
Oceanside
John Landes Recreation Center
2855 Cedar Road
Melba Bishop Recreation Center
5306 North River Road
Oceanside Public Library
330 North Coast Highway
ProKids Oceanside
821 Douglas Drive
VCC Balderrama
709 San Diego St.
VCC Libby Lake
4700 North River Road
San Marcos
June 14
Boys and Girls Club San Marcos Loschser Branch
1 Positive Place
Boys and Girls Club San Marcos Zable Branch
413 Autumn Drive
Escondido
A Step Beyond
340 N. Escondido Blvd.
Feeding San Diego also provides meals to youth and their families through food distribution sites and its Together Tour drive-through food distributions across the county.
The organization also hosts hundreds of community distributions throughout the county with its nearly 300 community partners. Anyone in need of food assistance can use the Find Food Map to find a food distribution nearest to them.
More information online: feedingsandiego.org.
---
North Coast Link offers nonprofit groups, public agencies and organizations of varying interests the opportunity to share their news by submitting press releases for publication. Send yours to news[at]northcoastcurrent.com.