Two contests remain for annual
Write On, Oceanside! event

Write On, Oceanside! has two writing contests open to residents even if they have never written more than a text.
This year's 12th annual event is free to authors and the public, and will be in person at the Civic Center Plaza and Courtyard from 10 a.m. to 2 p.m. a on Saturday, Aug. 13.
Listed below are the remaining opportunities for this year's event: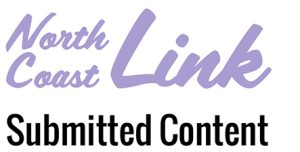 6 Word Story Contest — Try your hand at the 6 Word Story Contest. Legend has it that Ernest Hemingway bet his literary friends that he could write an entire story in six words. The group put $10 each into the pot, then Hemingway wrote, "For sale: baby shoes, never worn." Now, it's your turn to write a complete story in six words. There will be an opportunity for prizes for those judged best. The contest submission deadline is Aug. 1. Submit here: https://ocaf.info/write-on/. Winners will be announced at the event.
Writing Challenge — Inspired by the theme "Getting Through to the Other Side … in Oceanside," write 500 words or less of poetry or prose. Oceanside is a diverse and unique place. Be creative with the theme, keeping in mind that Write On, Oceanside! is a family-friendly event. Submissions can be emailed to [email protected] with the subject line "Getting Through to the Other Side … in Oceanside." Submissions are due by Aug. 1. Contestants will be notified if they have been selected to be featured in a special online program by Aug. 20. The challenge is open to teens (ages 13-17) and adults (ages 18-plus). Winners will be invited to read during the event.
Two workshops July 9 and 16, 10-11:30 a.m., at the Civic Center Library are planned to help stir and refine creative energy. In the first workshop on July 9, author Leslie Clark will give tips to participants about how to gather their thoughts and create interesting details in their writing for the contest. Then, participants will do some prewriting and writing. In the second workshop on July 16, participants will share their contest writing with the group, and receive feedback and suggestions for improvement.
---
North Coast Link offers nonprofit groups, public agencies and organizations of varying interests the opportunity to share their news by submitting press releases for publication. Send yours to news[at]northcoastcurrent.com.