United Way of San Diego County holds Back to School Drive through Sept. 9
United Way of San Diego County is hosting its annual Back to School Drive through Sept. 9 to gather new supplies for local students and families in need.
"With families in our community still recovering from the effects of the pandemic, buying new school supplies can be a challenge, especially with the continued rise in inflation," says Nancy L. Sasaki, president and CEO, United Way of San Diego County. "We hope to provide some relief to those households in need of support and, in turn, give their students an equal opportunity to start the school year on the right track."
How the pandemic affected local students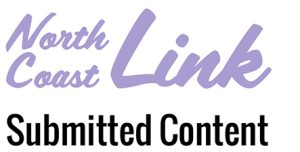 Since the start of the pandemic, communities across San Diego County have faced increasing hardships, including loss of wages, adverse housing conditions and more. These challenges placed an unprecedented burden on many families, especially those already experiencing financial instability.
Due to inflation, gas and grocery prices continue to increase, making it even more difficult for families to make ends meet. To help those most vulnerable to these inequities, United Way of San Diego County is collecting new school supplies to help ensure students in need won't fall even further behind.
Help students and their families prepare for back to school
United Way of San Diego County encourages community members to take part in the positive transformation of students' lives by donating through its online gift registry or by making a monetary donation directly to the nonprofit to support its ongoing efforts to address inequities in our community and close the gaps in learning and economic mobility so that all San Diegans can thrive. The nonprofit is looking for new school supplies, including pens, pencils, erasers, books, notebooks, backpacks, and much more.
United Way of San Diego County's Back to School Drive is sponsored by Blue Shield of California Promise Health Plan, which is an independent member of the Blue Shield Association, Navy Federal Credit Union, and Higgs Fletcher & Mack. For more information and ways to get involved, visit uwsd.org/B2S.
---
North Coast Link offers nonprofit groups, public agencies and organizations of varying interests the opportunity to share their news by submitting press releases for publication. Send yours to news[at]northcoastcurrent.com.
encinitas current, cardiff current