North County African American Women's Assoc., North Island Credit Union extend education partnership
Scholarship applications accepted until March 31

North County African American Women's Association and North Island Credit Union have extended their partnership for a third year, offering scholarships and financial literacy programming to college-bound female students of African American descent in North San Diego County San Diego.
Four $2,500 NCAAWA/North Island Credit Union scholarships are available to graduating high school seniors, current ROP, trade school, college and/or graduate students in Carlsbad, Escondido, Fallbrook, Oceanside, San Dieguito, San Marcos and Vista. Special consideration will be given to students pursuing degrees in education.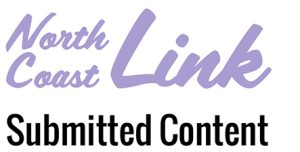 In addition to the North Island Credit Union scholarships, the association is providing multiple scholarship programs to qualified North County students. Applications and more information about all NCAAWA scholarships can be found at ncaawa.org/scholarships. Online applications will be accepted through March 31.
"We are so excited once again to partner with North Island Credit Union; their commitment to higher education is central to breaking generational poverty within our communities," NCAAWA President Linda Simpkins Berry said. "North Island Credit Union was among the first-time scholarship donors during COVID when we were unable to hold our signature scholarship event in 2021, thereby keeping up our 25 year legacy to support college-bound seniors and continuing college students. In addition, we are pleased with the credit union's additional support of our mentoring program for high school girls that also focuses on financial literacy, in addition to leadership development, preparing them to make wise choices when it comes to debt and money management."
North Island Credit Union CEO Steve O'Connell added: "NCAAWA is a tremendous resource in our community, and we are honored to continue our partnership to support its valuable programs that inspire and empower young women in our community. We look forward to helping make the educational dreams of these students come true, while also providing life-long financial skills. We encourage local North County students to apply for one of the NCAAWA scholarships and explore its mentoring programs."
The two organizations also are partnering to provide financial literacy training for upper class high school girls in NCAAWA's Global Ambassadors Mentoring Program. The program empowers young women with leadership skills, understanding in-depth financial literacy and global issues that impact their social and career mobility. North Island Credit Union is providing participants with interactive financial programs and mentoring to teach budgeting, money management, savings, and practical financial life skills, among other topics.
The organization's vision is to provide a support network through education, health awareness, and life skills programs for women and girls in North San Diego County. To date, NCAAWA has provided more than $350,000 in scholarship awards and grants to help young women further their education.
---
The North Coast Current and OsideNews offer nonprofit groups, public agencies and organizations of varying interests the opportunity to share their news by submitting press releases for publication. Send yours to currentevents[at]northcoastcurrent.com.