Skateboarding event remembering
Tyre Nichols on Feb. 4 in Encinitas
The San Diego County skateboard community will gather Saturday, Feb. 4 from 1 to 3 p.m. at Encinitas Skate Park (also known as Poods Park) in Encinitas to honor the life of Tyre Nichols by engaging in an activity he loved, skateboarding.
Several Mempis, Tennessee, police officers face murder charges and other disciplinary actions after Nichols died in their custody in January.
The Encinitas event will be primarily focused on celebrating the spirit and the life of Nichols through the act of community and skateboarding.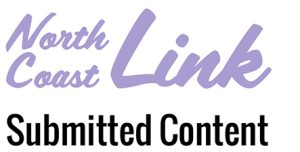 "The entire world is angry and they have every right to be," said Rod James, event organizer, skateboarder and brand owner of Elenex. "We are not asking people not to protest, however we want to make sure that Tyre's life is remembered for what it was not for how it tragically ended."
Event organizers invite all community members who would like to honor the life of Nichols to attend regardless of skateboarding background.
More information: email [email protected].
---
The North Coast Current and OsideNews offer nonprofit groups, public agencies and organizations of varying interests the opportunity to share their news by submitting press releases for publication. Send yours to currentevents[at]northcoastcurrent.com.