Woman's Club of Oceanside receives Congressional honor from Rep. Levin

The Woman's Club of Oceanside was presented with a proclamation in recognition of its contributions to the 49th Congressional District on March 20 by Rep. Mike Levin (D), who acknowledged the 105th-year anniversary of the club.
The meeting began with the traditional salute to the American Flag, led by Gigi Lacy. A brief history of the club was presented by Treasurer and Parliamentarian Gayle Lacy. Oceanside Mayor Esther Sanchez introduced Levin, giving an overview of his political background. Levin gave the members a brief history of his family life, education and environmental involvement.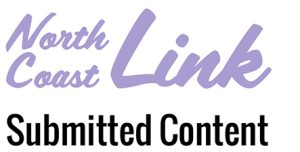 Rose Teding, president of the Club, led the question-and-answer portion of the meeting. Members were concerned about drugs entering the boarders, dollars being spent in Ukraine and what the Woman's Club can do to help.
Levin encouraged the members to contact him anytime with ideas. The Woman's Club of Oceanside works to make a difference in the lives of those who are under-served in Oceanside and surrounding communities.
---
The North Coast Current and OsideNews offer nonprofit groups, public agencies and organizations of varying interests the opportunity to share their news by submitting press releases for publication. Send yours to currentevents[at]northcoastcurrent.com.