Encinitas awards $5,000 grant to Changing Tides Foundation
The Changing Tides Foundation announced recently that the city of Encinitas has awarded the local nonprofit a $5,000 grant to support its Women's Outreach Mentorship Program, a surfing-based educational program for underserved girls in San Diego County.
The program takes place in Encinitas and pairs local participants with one-on-one mentors for an educational experience that occurs both in and out of the water. The sessions for 2023 occur on local Encinitas beaches between Sept. 6 and Oct. 25. Changing Tides Foundation documents the sessions via high-quality video, which can be viewed on its website here.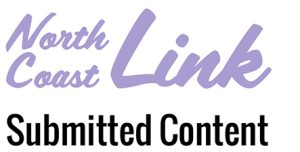 "We are so grateful that the City of Encinitas recognizes our outreach efforts in the community through our Women's Outreach Mentorship Program (WOMP)," said Olivia Melonas, executive director of the CTF.  "The space that we create each week for our participants promotes inclusivity, advocacy and education, and gives female-identifying youth a place of belonging through surfing, sisterhood and community."
CTF works with the Boys and Girls Club of Vista and local nonprofit Casa de Amistad to recruit underrepresented participants, particularly Black, indigenous and other teenage girls of color from low-income communities. As the fiscal sponsor for Un Mar de Colores, a local nonprofit that also promotes inclusivity in the ocean through surf therapy and educational workshops, CTF supports other community groups in its mission to empower women to protect the planet and promote inclusivity in the ocean and beyond.
The WOMP program has successfully served more than 100 girls in numerous international locations since 2017, including programs in Panama, the Dominican Republic, Peru and El Salvador. In 2022, WOMP launched in its own backyard of Encinitas, providing 27 girls with the surfing-based educational program that will help them achieve their potential.
For more information about WOMP and The Changing Tides Foundation, visit www.changingtidesfoundation.org. Contact info@changingtidesfoundation.org to inquire about becoming a WOMP participant.
For more information about the Community Grant Program, visit the city of Encinitas website here.
---
The North Coast Current and OsideNews offer nonprofit groups, public agencies and organizations of varying interests the opportunity to share their news by submitting press releases for publication. Send yours to currentevents[at]northcoastcurrent.com.