New location for TrueCare meal distribution in San Marcos
TrueCare has added a new location and updated schedule for its free weekly meal distribution program serving North San Diego County communities.
The local nonprofit provides the distribution in partnership with Feeding San Diego.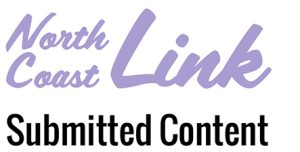 The new San Marcos location at Iglesia del Señor Jesucristo en las Américas, 332 E. Olive St., is open the first and third Wednesday of the month from 11 a.m. to 12:30 p.m. The program continues in Oceanside on the second and fourth Tuesday of the month from 11 a.m. to noon at the Melba Bishop Community Recreation Center, 5306 N. River Road.
TrueCare supports those in need with other food service programs such as WIC and CalFresh, and food support for diabetic patients.
Call 760-736-6777 or visit https://truecare.org/programs-resources/ for more information.

---
North Coast Link offers nonprofit groups, public agencies and organizations of varying interests the opportunity to share their news by submitting press releases for publication. Send yours to news[at]northcoastcurrent.com.