Oceanside CA— For the 20th year, Mary Ann Moore-Enright from Moore & Associates donated more than 100 turkeys to Boys & Girls Clubs of Oceanside members.
Each of the clubs eight sites has selected families to receive a turkey this holiday season.
The turkeys were handed out to members and their families during the afterschool program's holiday party and performance.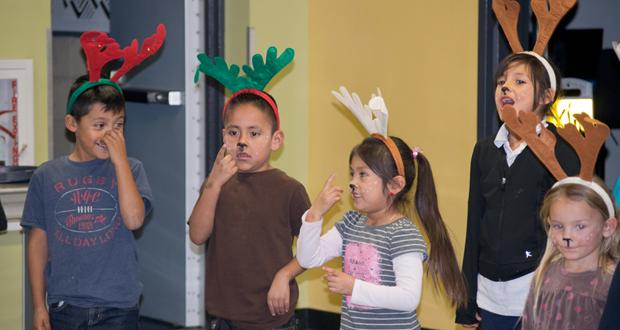 "The Boys & Girls Clubs of Oceanside is grateful for Mary Ann's generosity and her long time commitment to ensure our youth have a happy holiday." said Alexa Morr
Due to her support and dedication in donating approximately 2,000 turkeys over the last twenty years, Mary Ann was selected as this year's BGCO Community Impact Award Winner.

Next week, the Boys and Girls Clubs of Oceanside begins their annual 'Celebrate the Holidays' Winter camp. The Club will be transformed into a Winter Wonderland with nnow men, snow angels, mittens and boots.
By 9:00 a.m. on December 22, 2015, three tons of snow will be delivered to the Club so that the children can experience the thrill of winter fun right in Oceanside.
Weekly Rates are: $50 prepaid, $60 day of, and $25 daily drop in.
Themes:
K: Charlie Brown
1-2: Polar Express
2-3: Polar Express II
3-4: The Grinch
3-up: Holiday Bop
5-up: Teen Holiday Cheer
Click Here to register for camp