Oceanside CA— A reception was held at the Oceanside Library, Community rooms, Monday night, to announce the winners of the Oceanside Days of Art, Poster Contest winners.
Hundreds of entries were turned in by first grade through high school students, competing for cash prizes.
"It took over four hours to jury the show this year because the entries were all so good." said Diane Adams with the Oceanside Cultural Art Foundation. Students were asked to interpret events available to people during Oceanside Days of Art Festivities.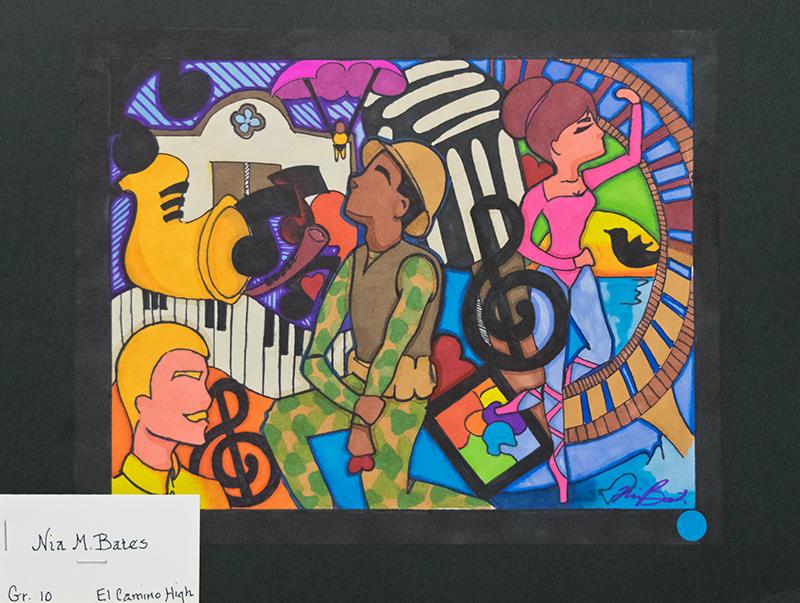 More than 60 posters were on display including winners and honorable mentions.
Winners for the 2016 Oceanside Days of Art Poster Contest:
Grand Prize:
Nia Bates- 10th grade, El Camino High School
High School Division
First Place: Luisa Anderson
Second Place: Aliciana Barajas
Third Place-(tie): Anna Grable and Lisette Flores
6th grade through 8th grade
First Place: Kiara Audette
Second Place: Evelyn Lee
Third Place:(tie) Ryan Bellway and Faith Miller
4th grade through 5th grade
First Place: Ashley Schneider
Second Place: Kalea Miller
Third Place: Anthony Ortiz
1st grade through 3rd grade
First Place: Sehoon Chun
Second Place: Miraslava Yefirmava Tyo
Third Place:(tie) Aylin Cortez and Darcey Tran
The 24th annual Oceanside Days of Art will take place in downtown Oceanside 10:00 am to 5:00 pm on April 16th and 17th. Artists wishing to participate may contact the organizers at [email protected].
Click on image to enlarge photo and begin slideshow