Oceanside CA– The deadline for entry into the Oceanside Independence Day parade is June 6th. The parade takes place on Saturday, June 28, 2014 and makes it way north on Coast Highway from Wisconsin Avenue to Civic Center Drive (just past City Hall). Come see floats, bands, walking groups, cool cars and much more. The theme this year is "Show Your Pride, Oceanside!".
The parade starts in front of the 101 Cafe (Coast Highway at Wisconsin Avenue) at 10:00 a.m. and works its way north with the first unit of the parade reaching City Hall around 10:15 a.m. Running time from beginning to end is about two hours.

You can download the parade entry application here [Link]


You can download a car club parade application here [Link]
Former Naval Officer, David Nydegger, Selected As Grand Marshal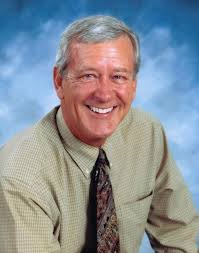 The Oceanside Independence Day Parade committee members have chosen David Nydegger to be the 126th Grand Marshal for this year's event, which began in 1892.
"For more than 60 years I've been either watching or being responsible for the parade, but this will be the first for me actually being IN the parade," Nydegger stated proudly.
"It was obvious to ask David Nydegger if he would accept this ceremonial title and participate in our parade," said Cathy Nykiel parade committee chair member. "Nydegger is the ultimate grand marshal considering his Oceanside hometown roots, years of decorated service to our country, and also many years of public service to our Oceanside Chamber of Commerce. We are just so glad he accepted our nomination."
Nydegger, currently the Oceanside's Chamber of Commerce CEO, has a long history and love for Oceanside. Growing up here as a boy, he recalls watching the parade from the rooftop of his Dad's Shoe Store, David Neil's Shoes, on downtown Mission Avenue. Later on, Nydegger remembers when he first became the Chamber's CEO in 1997, how for several years he and his staff were responsible for the parade event.
Volunteers Needed for Parade Day
75 Volunteers are needed to help with the parade. If interested, please download the volunteer application here [Link] and submit it to MainStreet Oceanside at your earliest convenience.
Viewing of the parade is available from the sidewalks along the entire route. Spectators are encouraged to bring folding chairs. The highest concentration of viewers will be on the north end of the route past Seagaze Avenue.