Oceanside CA The murder victim who was found early this morning in Buddy Todd Park has been identified as Mustafa Gordon, 24 of Oceanside. Gordon was residing with his father and the next of kin has been notified.
You can read the original story here [Link]
"Investigators have not recovered any weapons and there is no indication the victim was armed." stated Oceanside Police Lieutenant, Leonard Cosby during an afternoon press conference at Buddy Todd Park. "At this time there are minimal leads. We are asking for anyone with information related to this incident to call the Oceanside Police Department at (760) 435-4911."

Lt. Cosby said "My appeal would go one step further. This was an attack of great severity upon a person. Regardless of what your relationship was to this person, or is, this is uncalled for." continued the Lieutenant "The Oceanside Police Department will work with its investigators and we will do our best to find who the suspect is. We will work with the community and the community will work with us and we will pull out all the stops we can, and bring these people to justice."
The degree and severity of the blunt force trauma leads Lt. Cosby to believe that the suspect knew the victim. "My gut tells me this was an isolated attack." Lt. Cosby said he doesn't believe there is a danger to people visiting the park.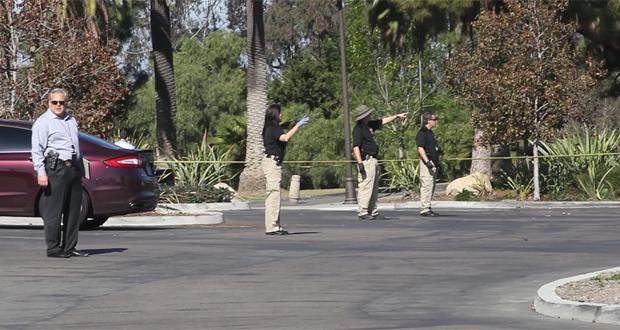 Lt. Cosby reiterated the severity of the beating to the victim. "I have spent my career working here in Oceanside. I have seen the worst of the worst but for a young man who is 24 years-old to have his life ended in such fashion…It's terrible." continued the Lieutenant "I was present at the Libby Lake homicides, I've been present at many different homicides. I was present the night Dan Bessant was murdered and that was a tragedy all around. Those young people [who killed Officer Bessant] their lives are over and if this turns out to be a young person who did this, his life has changed forever and not for the good."
Lt. Cosby confirmed that the lone truck in the parking lot when the murder victim was discovered did belong to Mustafa Gordon. It is unknown if Gordon was employed but he did serve in the U.S. Army at one time.