Oceanside CA— Two drivers had to be extricated from their vehicles and were airlifted to local trauma centers following a head-on collision near the 5600 block of North River Road in rural north-east Oceanside.
Oceanside Police and Fire Departments responded to 9-1-1 calls shortly after 1:40pm Saturday afternoon, August 8, 2015. Upon arrival they found two vehicles with the drivers and sole occupants of each vehicle, trapped.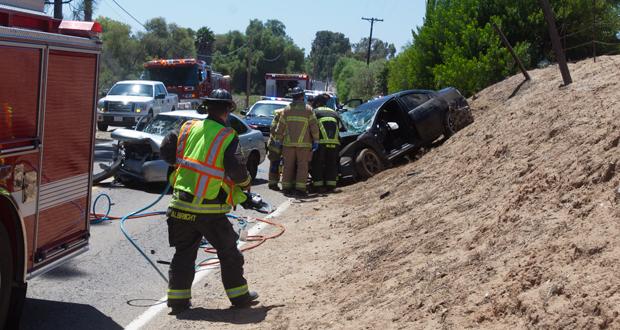 "The male driver of a black Dodge Neon SRT had to be extricated from his car using hydraulic tools." said Oceanside Fire Department Battalion Chief, Peter Lawrence. The force of the collision knocked the Neon partially up a steep embankment on the north side of the road and firefighters had to remove the door to extricate the driver. He was transported by ambulance to Oceanside Fire Station #5, on North River Road, and airlifted by REACH Air Ambulance to a local trauma center. His condition is currently unknown.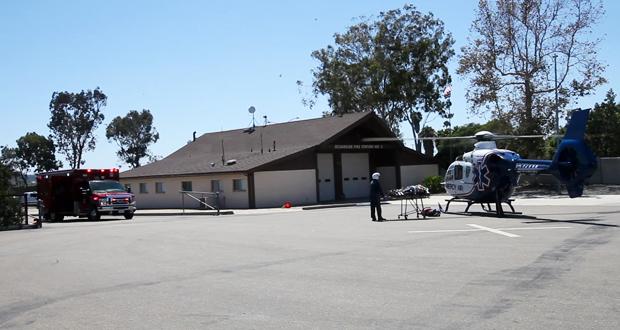 The second driver, a female in a silver Nissan Sentra, was extricated without the use of tools. She was airlifted from fire station 5 by Mercy Air helicopter to a local trauma center. Her condition is unknown at this time.
North River Road was closed, locally, in both directions. The cause of the accident is currently under investigation.
Photos: Steve Marcotte/OsideNews