SAN DIEGO: Women's agriculture conference in region Jan. 13-17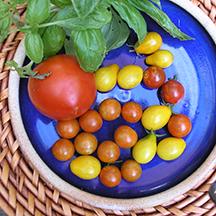 SAN DIEGO — Women interested in learning aspects of the agriculture business and networking with other women in the industry from across the country can attend the National Farmers Union's Women's Conference, which runs Jan. 13-17 at the Catamaran Resort Hotel and Spa. Farmers, educators, policy makers and specialists will be on hand to cover several subjects, from financial management, food safety and marketing to financial management. A half day of local farm tours is also scheduled. Registration is $125. In-person registration will also be offered at the conference. More information online: nfu.org/education/womensconference/.
The North Coast Current welcomes your community news. Submit upcoming event announcements to [email protected]. Submit stories and photos to [email protected].