ESCONDIDO: March 9 Scrabble-Thon raises funds for literacy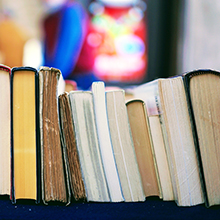 Hang on for a minute...we're trying to find some more stories you might like.
ESCONDIDO — Test your Scrabble skills and raise funds for the Escondido Public Library's Friends of Literacy Services on Saturday, March 9, from 8 a.m. to 1:30 p.m. The 15th Annual Scrabble-Thon Tournament & Fundraiser will be held in the Park Avenue Community Center auditorium, 210 Park Ave. in Escondido. Doors open for player check-in at 8 a.m. and tournament play begins at 9 a.m. Players must pre-register by March 5. Adult registration is $25; registration for high school students is $15. The Scrabble-Thon raises funds to benefit the library's Literacy Services program, with proceeds going to provide literacy materials and resources. Opportunity drawings, a Pick-a-Tile game and silent auction items are also part of the day. Donations are tax-deductible. The Escondido Public Library is located at 239 S. Kalmia St. in downtown Escondido. More information online: library.escondido.org/scrabblethon.aspx.
The North Coast Current welcomes your community news. Submit upcoming event announcements to currentevents@northcoastcurrent.com. Submit stories and photos to news@northcoastcurrent.com.
encinitas current