DEL MAR: Art Center Gallery opens in new spot May 15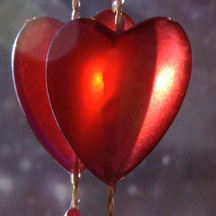 DEL MAR — The new Del Mar Art Center Gallery opens its doors to the public Wednesday, May 15, with more than three dozen working artist members showing their creations in a variety of media, such as graphite drawings, watercolor, pastel and acrylic paintings, and original jewelry. The gallery is located at 1101 Camino Del Mar, Suite AA, open from noon to 5 p.m. Wednesday through Sunday, with extended hours of noon through 8 p.m. on Saturdays through the summer. Free parking is available in the underground parking garage at the Del Mar Civic Center between 10th and 11th streets. The public is invited to visit the new gallery and "Meet Your Neighbor" at a reception 6-8 p.m. Thursday, June 6. Light refreshments will be served. The event is free and open to the public. More information: Call 858-280-1244.
The North Coast Current welcomes your community news. Submit upcoming event announcements to [email protected]. Submit stories and photos to [email protected].
encinitas current