Health officials investigate E.coli exposures linked to San Diego fair animals, which led to child's death
Four children were sickened, leading to one death, after exposure to E.coli from contact with animals at the San Diego County Fair, county health officials reported in a statement June 29.
The San Diego County Health and Human Services Agency's Epidemiology Program and Department of Environmental Health are investigating the infections, which occurred between June 8 and 15, according to a county news release.
Although the infections likely came from contact with animals at the fair, the investigation is ongoing and fair have officials closed animal exhibits and the petting zoo, according to fair officials who gave a televised news conference June 28.
"We'll be shutting down to the public any possible contact with the livestock or the petting zoo and we're following all directives of the county health department," Del Mar Fairgrounds CEO Timothy Fennell said at the news conference.
The exposure was not linked to food, county health officials reported. Additional inspections of food facilities that were visited by the children found no links to the cases.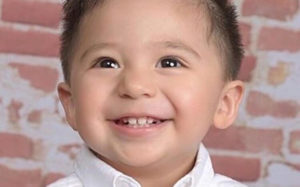 The child who died has been identified as 2-year-old Jedidiah King Cabezuela of San Diego. He died June 24 from complications of the illness, according to county health officials.
"I want to say our hearts, our prayers, our thoughts go out to the family and friends of this young child," Fennell said.
The other children who were sickened were 13- and 11-year-old girls and a 9-year-old boy, reports state.
"Our sympathies go out to the family of the child that died from this illness," Dr. Wilma J. Wooten, the county's public health officer, said in her agency's news release. "While most people recover from this illness without complications, 5 to 10 percent of people diagnosed with STEC (E.coli) develop the life-threatening kidney infection."
County health officials emphasized the importance of washing hands in environments where contamination could be spread. Handwashing stations are set up throughout the fair, including at the animal exhibits, fair officials stated.
"Safety always will be and will continue to be our No. 1 priority," Katie Mueller, the fair's deputy general manager, said at the news conference.
People infected with E.coli generally start feeling sick three to four days after exposure to the bacteria, the county's Health and Human Services Agency states. Illness can occur from one to 10 days after exposure, however.
A GoFundMe account has been set up for Jedidiah Cabezuela and his family at www.gofundme.com/f/jedidiah-king-cabezuela.
encinitas current, cardiff current