San Diego Oasis wins $5,000 grant from Harrah's All-In 4 Change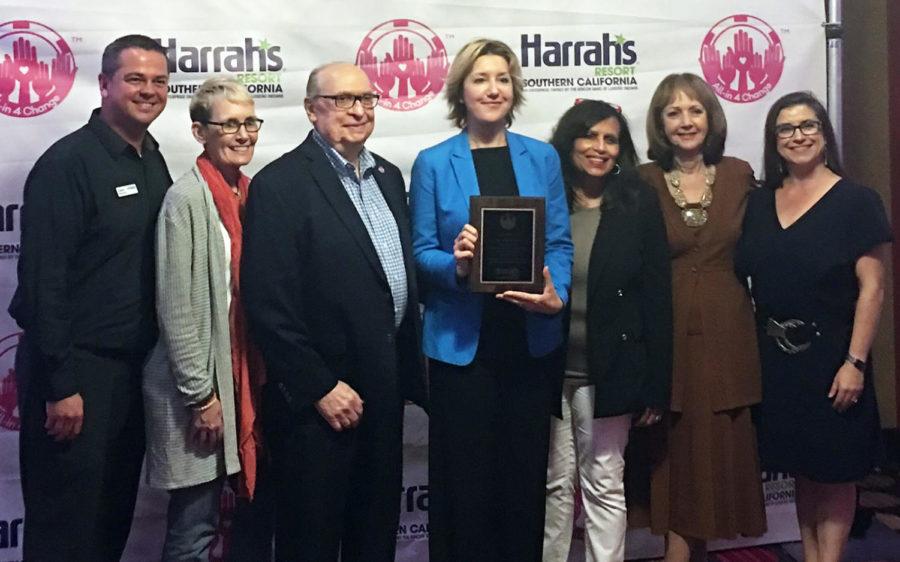 North Coast Current
June 11, 2019
Local community organization San Diego Oasis, with a North County base in Escondido, received a $5,000 grant as a Top 5 regional nonprofit from Harrah's All-In 4 Change program, the group announced June 11.
"To be recognized amongst so many wonderful nonprofit organizations throughout Southern California is truly an honor," David Beevers, San Diego Oasis North County program manager, said in a news release. "We are so thankful to the community, Harrah's Resort Southern California, and the Rincon Tribal Council for their generosity."
San Diego Oasis is a nonprofit organization with offices in Escondido and La Mesa serving people over the age of 50. The group is part of Oasis, a nationwide nonprofit educational organization with the goal of promoting healthy aging through learning, activity and community engagement, according to the group's national website.
Winners of the All-In 4 Change competition participated in a luncheon June 7 at Harrah's Resort Southern California, which is located on the Rincon Reservation. All-In 4 Change started in 2015 and offers $150,000 in grants to 15 local nonprofits, Harrah's described on its website promoting the event.
San Diego Oasis was named a Top 5 nonprofit by Harrah's All-In 4 Change among more than 150 competing nonprofits from San Diego, Orange and Riverside counties. San Diego Oasis was noted for its intergenerational literacy tutoring program, in which older adults work with at-risk children in Title One designated elementary schools throughout the county.
The nonprofit offers classes and activities year-round, such as travel, lectures and other events centering on health and wellness, exercise, dance, arts and crafts, history and humanities, finance, technology, languages and personal development, according to the organization.
More information online: www.sandiegooasis.org.
encinitas current, cardiff current