U-Haul offers help to students during coronavirus outbreak
U-Haul announced March 12 that it's offering 30 days of free self-storage at its sites as San Diego area universities and community colleges scale back campus operations and move classes online during the coronavirus outbreak.
The offer is available in the U.S. and Canada at U-Haul-owned and -operated self-storage facilities to help college students affected by unexpected changes at their campuses, according to a company news release.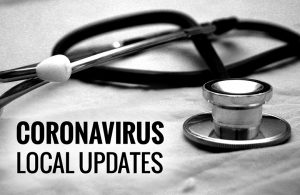 In some cases, certain student facilities, not just classrooms, are affected by campus rollbacks and closures.
"We don't know how every student is affected. But we know they are affected," U-Haul President John "JT" Taylor said in the company's announcement. "More and more universities are giving instructions to leave campus and go home. Students and their parents are in need of moving and storage solutions. We have the expertise and network to help, and that's exactly what we're going to do."
The 30-day offer is available to new customers with college IDs and is a limited-time offer subject to availability, the company stated. San Diego U-Haul outlets can be found by searching online at www.uhaul.com/storage/.
encinitas current, cardiff current