International Surfing Assoc. cuts Russian athletes, officials from events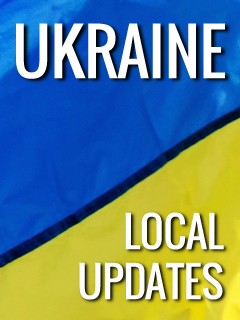 The International Surfing Association, an international organization representing the sport worldwide, is excluding Russian athletes and officials from Russia in light of the ongoing invasion in Ukraine, ISA announced Tuesday, March 1.
The ISA's Executive Committee made the decision Monday as part of the surfing organization's "strong condemnation of the Russian government's invasion of Ukraine and the terrible and unprovoked military assault on the Ukrainian people," the La Jolla-based group stated in an announcement.

ISA will also not stage events in Russia for the foreseeable future, according to the organization.
"In line with the International Olympic Committee's (IOC) recommendations, the ISA's sanctions mean no athletes and officials from Russia will be invited to participate or attend ISA events until further notice," ISA stated.
The ISA first issued a statement over the weekend in support of Ukraine.
"We remain in contact with the Ukrainian Surfing Federation to offer support to the Ukrainian surf community and we hope peace is restored as quickly as possible," the organization stated.
---
OsideNews is an Oceanside news site affiliated with the North Coast Current.
encinitas current, cardiff current