REGION: San Diego County supervisors OK stormwater funding
The San Diego County Board of Supervisors voted unanimously Wednesday, April 27, to seek federal funding to protect local beaches and coastlines by modernizing aging and inadequate stormwater infrastructure. Many San Diego County streets, storm drains, curbs, and gutters that carry rainwater away from communities are aging, resulting in toxic pollutants flowing downstream into rivers, creeks and the ocean.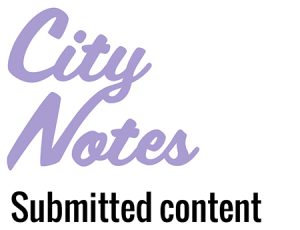 The Federal Infrastructure Investment and Jobs Act, passed by Congress and signed into law in November 2021, made more than $2 billion available annually to protect beaches and coastlines from toxic runoff and pollution. The Clean Water State Revolving Loan Fund will receive this annual boost in funding through 2026. The federal legislation also created more programs for pollution control and tracking emerging contaminants, and established innovative funding mechanisms, including negative interest loans and loan forgiveness.
"Aging and inadequate stormwater infrastructure threatens our beaches and coastlines with toxic runoff," Supervisor Terra Lawson-Remer said.  "We need to seize this opportunity to bring federal infrastructure funds to San Diego to protect our communities and better prevent harmful toxins from flowing into our waterways every time it rains."
The vote directs the county's chief administrative officer to identify and pursue all available funding opportunities, especially new federal funding, to support and advance stormwater management and infrastructure in the unincorporated area, and to work with regional partners, as appropriate, to ensure a coordinated approach that benefits the region.
"Untreated stormwater carries trash, metals, pesticides, and other toxins that threaten the health and safety of San Diegans — making the urgent investment in updating and upgrading stormwater infrastructure essential for maintaining our high quality of life," Lawson-Remer said.
San Diego County faces a $50 million annual deficit in protecting oceans, rivers and waterways from toxic pollutants from stormwater runoff. The county currently invests approximately $50 million per year to address stormwater runoff, but this falls far short of the approximately $100 million per year that is required to make progress toward reducing pollution and preventing the situation from deteriorating even further. Stormwater infrastructure costs are expected to grow in the coming years.
"Investment in our aging stormwater infrastructure is imperative as we deal with climate change," said Matt O'Malley, Executive Director of San Diego Coastkeeper. "With more erratic rains, our systems are being inundated and failing. Heavy rains flood our streets and pollute our neighborhoods. Sewage systems leak into nearby stormwater pipes and waterways. Our communities have a right to clean, safe water."
The county has worked to keep up with changing stormwater requirements, updating and upgrading infrastructure, treating water that runs off from urban areas, and addressing the consequences of climate change. However, with limited funding streams, the county as well as other jurisdictions in the San Diego region and statewide continue to face challenges.
---
The North Coast Current offers cities and other government agencies in our region the opportunity to share their news by submitting press releases for publication. Send yours to news[at]northcoastcurrent.com.
encinitas current, cardiff current