OCEANSIDE: Impromptu Speaking Workshop for teens at library March 16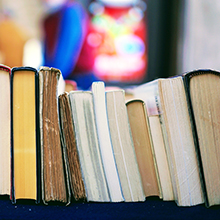 OCEANSIDE — Local teens can learn how to talk to anyone about anything at Oceanside Public Library's Impromptu Speaking Workshop in the Mission Branch Library's Community Room, located at 3861-B Mission Ave. in Oceanside, on Wednesday, March 16, at 4:30 p.m. All high school-aged teens who attend will be guided through basic impromptu speaking techniques. Teens will be able to get to know new people while honing their skills in a group setting and gaining confidence in their public speaking abilities. Visit bit.ly/osidesignup to register.
---
The North Coast Current welcomes your community news. Submit upcoming event announcements to currentevents[at]northcoastcurrent.com. Submit stories and photos to news[at]northcoastcurrent.com.
encinitas current, cardiff current