Oceanside beachfront improvement meeting scheduled for May 25
The city of Oceanside has scheduled a public meeting for Wednesday, May 25, to discuss an ongoing Phase II Beachfront Improvement Project feasibility study on potential upgrades to facilities at the Junior Seau Beach Community Center and Pier Amphitheater area.
An initial discovery phase of the study is complete and the city is move to an options phase based on community feedback, according to a city update. Wednesday's meeting, scheduled for 6:30 p.m. in the Civic Center Library Community Rooms, will cover this phase and continue discussions on the potential options for the facilities.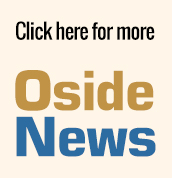 "The City's waterfront area is an incredibly valuable public resource and the need to enhance the beachfront area has been an ongoing City goal for a number of years," the city states in an online project update. "Over the past several years the City has taken significant actions to upgrade the area which includes the Tyson Street, Sportsfisher Drive, and Breakwater Way restroom improvement projects. Currently Phase I of the Beachfront Improvement Project is under construction."
The Phase II study, which includes the Junior Seau Beach Community Center and Pier Amphitheater area, was authorized by the City Council authorized in May 2020.
"Based on information gathered during the City's extensive public outreach process, the study team will develop potential improvement design options for the area and present them to the community for additional public input, including another round of review by City Commissions and Committees," the city's update states. "Following this additional review and comment period the team will then fine-tune the findings through the development of a preferred design."
---
OsideNews is an Oceanside news site affiliated with the North Coast Current.