Homelessness, housing, safety among issues for Oceanside council hopefuls

What do this year's Oceanside City Council candidates consider to be the single most important issue facing their respective districts? And, as a whole, what's the single most important issue for the city at large?
On Nov. 8, Oceanside residents will consider seven candidates who in the race to earn seats for Districts 1 and 2 on the council.
District 1
Incumbent Councilwoman Kori Jensen is a substance abuse counselor and businesswoman who grew up in Oceanside, where she attended South Oceanside Elementary School.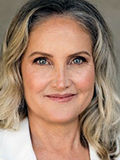 Jensen was appointed early last year after Esther Sanchez was elected to her position as mayor. Some of Jensen's priorities include improving safety, combatting homelessness, revitalizing the city, improving beaches and adding beach access for dogs. By doing so, Jensen said that she hopes to increase quality of life for seniors, veterans, students and families.
"As a single woman living in downtown Oceanside I have the need, as you do, for personal safety," Jensen states on her campaign website. "A revolving door of criminals who are ticketed and released is not keeping us safe."
Jensen regularly meets with law enforcement and neighborhood watch programs in hopes of keeping her community safe. In addition, she voted for a gatekeeper program that adds security patrols in the downtown area.
David Turgeon is a lineman and ornamental horticulturist from San Diego and has lived in Oceanside for 15 years.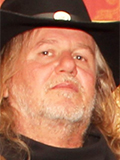 Turgeon ran for mayor in 2020 but lost the race. He said he hopes to earn a seat in this election in order to improve Oceanside beaches and stop gentrification.
"Can't have a beach community without a beach," Turgeon said via email. "A few jetties and groins off of Wisconsin Ave, Oceanside Blvd, Buccaneer Park and St. Malo. Could help preserve our sand. This could be done for a minimal amount of money or we could get fancy and spend a lot."
In addition to improving the sand, Turgeon aims to stop the gentrification of Oceanside by voting against future development projects that would not benefit the majority of residents. He explained that his passion has come from the many locals who have been forced to move due to the lack of affordable housing.
Darin Selnick is a retired veteran who resides in Oceanside with his wife, Anne. He currently works as a business consultant to provide services in veteran healthcare, government relations, community outreach and business development. He commented for this story via email.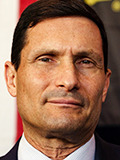 Selnick's main priority is to contain the homelessness problem, which is reportedly up 31% in Oceanside.
"What has become clear from what Oceanside residents bring up to me at candidate forums and city council meetings, is that the biggest current issue is a combination of homelessness and affordable housing," Selnick said.
To tackle the issue, Selnick said he plans to create a homeless commission that would include diverse experts within the community. The commission would create a detailed, tailored plan to reduce homelessness in Oceanside. In addition, he would like to create more affordable housing by incentivizing developers to build all types of affordable housing and reduce red tape.
By initiating such a plan, Selnick said the City Council would "make homelessness and affordable housing a priority and direct city staff to track results, report quarterly to the city council and post results online."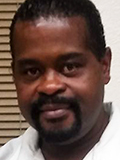 Alvin McGee has a food catering business and grew up in Oceanside. He also ran unsuccessfully for mayor in 2020 alongside Selnick.
McGee said he began his political career in 2020 after his brother and cousin had been killed in a tragedy and he had not found justice for the crimes committed against them. Public safety continues to be a priority for McGee alongside housing affordability, government transparency and aiding small businesses.
Eric Joyce is a teacher who lives in Oceanside with his wife where they raise their two children. He currently serves on the Oceanside Unified School District board.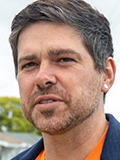 Joyce's priorities include investing in Oceanside's youths, increasing sustainability, solving the housing crisis and restoring trust in the political system.
"Our children should have access to vibrant community centers where well-being is prioritized and programs are well-funded," Joyce states on his campaign website. "Our young and older children need safe places to play and grow. We can strengthen pathways to local careers empowering our young people to thrive in the city they know and love."
Joyce said that he plans to bring a variety of local, state and federal resources to improve the current support system in order to maintain respect and freedom for everyone.
District 2
Daniel Dominguez is a longtime resident of Oceanside who retired in 2018 after a career in the electric utility industry and as an owner of a small consulting business.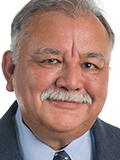 Dominguez's priority is to combat the high cost of housing and lack of well-compensated jobs in the area.
"Oceanside is growing as a tourist destination and as a desirable place to live," Dominguez said. "We must make sure that this growth translates into economic opportunities that benefit our community by providing jobs that allow our residents to live and work in Oceanside."
He said he would like to help the 65% of Oceanside residents who are rent- or mortgage-burdened by working to bolster sustainable, community-driven economic development and advocate for good-paying jobs. By doing so, he will address homelessness within the city, he said.
Rick Robinson is a native San Diegan and retired fire chief for the Oceanside Fire Department.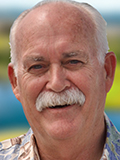 He did not respond to an inquiry for comment on his top city issues, but on his campaign website, he emphasized the importance of working as a team on the council.
"The path to success is recognizing the city council as a team of five," Robinson states on his site. "Accomplishments can only happen when you have three votes."
Robinson said he plans to work with his fellow council members to improve housing and increase job opportunities and businesses. In addition, he will work to overcome the impacts of homelessness in Oceanside.

---
Samantha Cox is a North County freelance writer. OsideNews is an edition of the North Coast Current.
Letters to the editor are welcome. Send letters to letters[at]northcoastcurrent.com.