SAN MARCOS: Farm to Table to Profit event set for March 3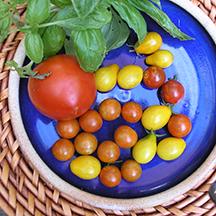 SAN MARCOS — Nonprofit microlender Accion hosts Farm to Table to Profit, a free business resource event, March 3 from 5:30 to 8:30 p.m. Farm to Table to Profit focuses on providing technical assistance to small businesses involved in the food supply chain. The workshop is for start-up or existing businesses that are involved in the harvesting, storage, processing, packaging, sales and consumption of food. Attendees will meet in small breakout groups with four experts of their choosing for four 30-minute sessions. The event also features an onsite loan center where attendees can sign up to apply for same-day loan approval for business loans up to $5,000 and pre-approval up to $75,000. Registration and networking begin at 5 p.m., followed by the event at 5:30. Food and parking are included. Farm to Table to Profit is supported by a grant from the Leichtag Foundation. San Diego-based Accion is a nonprofit microlender connecting entrepreneurs with accessible financing and resources to create or grow healthy businesses. Event location: San Marcos Community Center is located at 3 Civic Center Drive in San Marcos. Information and registration online: farmtotabletoprofit.eventbrite.com.
The North Coast Current welcomes your community news. Submit upcoming event announcements to [email protected]. Submit stories and photos to [email protected].