Palomar College women's basketball not resting on undefeated record
On Oct. 11, 2010, Leigh Marshall was hired by former Athletic Director Scott Cathcart as the new women's head basketball coach at Palomar College. After two rebuilding years, the Comets in 2013 finished with an 18-11 record and made the Pacific Coast Athletic Conference playoffs along with seven seasons with 20 wins. But this year has been a miraculous one in Marshall's career with the Comets as they currently ride a 29-0 undefeated streak.
"This is my first time being undefeated as coach," Marshall said recently. "I don't think about that. My goal for this year is to go to the Elite 8."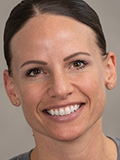 The streak includes wins against such local teams as the MiraCosta College Spartans, by a 99-32 score in their last regular home game in San Marcos at The Dome on Feb. 15, and the San Diego Mesa College Olympians 90-40 on Feb. 17.
"I'm not worried about our record at all," Marshall said. "It is the best that you could be."
"We moved the ball well with different weapons in order to make this group so special as we have nine sophomores on this ball club," she added. "It's a whole new group as they do a great job at finding each other."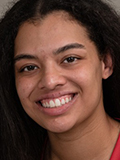 El Camino High School alumnus Camille Sroufe led the Comets with 26 points vs. Southwestern College on Feb. 3 when they won 103-58. The former Wildcat broke a school record with 10 3-pointers. Granite Hills alumnus Deajanae Harvey scored 20 points and Mission Hills alumnus Gabby Sebit had 10 points and 10 rebounds.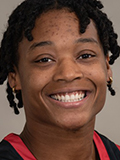 "Camille Sroufe from El Camino is one of the best shooters on the squad," Marshall said. "When we played Southwestern at our place, she broke the school record with 10 3-pointers a couple weeks ago. She shoots the ball well, but we have to find her in the open more."
"Deajanae Harvey from Granite Hills is the best player we've ever had at this level," Marshall added.
Most recently, in Southern California Regionals action, the Comets beat the Rio Hondo College Roadrunners 79-49. They play the Glendale College Vaqueros on March 4.

---
David A. Willauer contributes sports reports to North County media outlets, including the North Coast Current and OsideNews.