Vista marks opening of Paseo Artist Village affordable housing

The city of Vista and nonprofit Community HousingWorks recently celebrated the opening of Paseo Artist Village, a new mixed-use affordable housing development along the Paseo Santa Fe Corridor.
The 60-unit apartment complex in Vista's downtown, on the corner of South Santa Fe Avenue and Guajome Street, will welcome Vista residents, artists and veterans earning 30% to 59% of the area median income.
"By far, this is the most expansive and forward-thinking project the City of Vista has been involved with to date," Mayor Judy Ritter said. "By leveraging our affordable housing funds and providing the land to Community Housing Works for 97 years, the City and Community Housing Works were able to bring this project to fruition. We are so pleased this project will provide continued sustainable and affordable housing for residents, artists, and veterans in our city."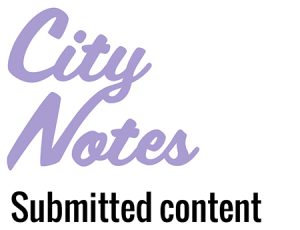 The development, which has a focus on art and culture, includes an artist workspace and gallery, among other amenities.
Over the last 10 years, the city has invested in four affordable housing developments and worked with developers to maintain affordable covenants for three other affordable housing developments, providing 471 individuals and families with the ability to invest in other life necessities, such as education, healthier groceries and health care.
"As we continue to invest in more affordable housing and maintain existing affordable housing stock, the City will invest in other projects that make Vista our home, such as parks, smooth roads, and a clean and safe downtown with shops and restaurants — where residents can live, work, and play," Ritter said.
---
OsideNews offers cities and other government agencies in our region the opportunity to share their news by submitting press releases for publication. Send yours to osidenews[at]northcoastcurrent.com.