San Clemente teen youngest champion at Super Girl Surf Pro Oceanside

A San Clemente teen is this year's Nissan Super Girl Surf Pro Oceanside champion, event organizers announced after a weekend of competition.
Sawyer Lindblad, 17, is the youngest competitor to win the Super Girl Pro Surf cape, according to a wrap-up from the organizers. The annual contests took place Sept. 16-18 at Oceanside Pier and included instructional sessions for up-and-coming surfers, an adaptive surf heat, and entertainment.
Lindblad defeated defending champion and U.S. Olympian Caroline Marks.
"I've had so many 2nds recently, and in that Final I just knew that I needed this. It was my time to win and I was so grateful for those waves to come in," Lindblad said in a news release. "I knew she (Marks) would come back and that combo wouldn't last that long. Caroline is such an amazing surfer and has always inspired me, so it was really cool to share that Final with her."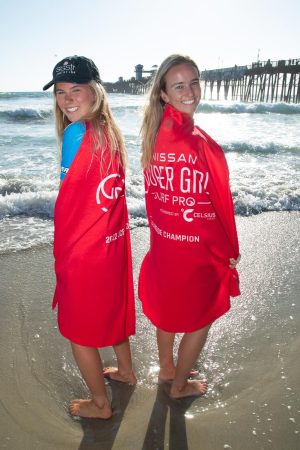 Up until this past weekend, the youngest surfer to win the event was fellow San Clemente native Samantha Sibley. Lindblad now holds that record by a few months, organizers stated.
Encinitas surfer Alyssa Spencer, who won the 2021 Super Girl title in Jacksonville, Florida, took the top spot in the Oceanside quarterfinals, according to the event results.
San Clemente was also represented in the top spot for the Super Girl Longboarding Competition. Rachael Tilly won her first Super Girl cape, besting three-time World Surf League longboard champion Honolua Blomfield, who placed second.
Five-time world champion and Olympic gold medalist Carissa Moore held a mentorship session for two dozen girls during the weekend.
"We wrapped up an insane day of the Moore Aloha at the Super Girl Surf Pro in Oceanside," Moore said in the news release. "We had surfing, a tag team event with beach flags and a swimming relay, and then we did lei-making, and hula dancing. Surfrider Foundation even came to show us how to use our girl power to give back, cleaning the beach. It was a day of love, friendship, and my heart is so full."
The event is sponsored by Nissan in partnership with California Nissan dealers, Celsius Energy Drink, the Air Force and Marines, Oceanside-based Frontwave Credit Union, Jolyn, White Claw, Logitech, Mission Pacific Hotel and Perfect Hydration Alkaline Water.
Full results and event information are available online at supergirlsurfpro.com.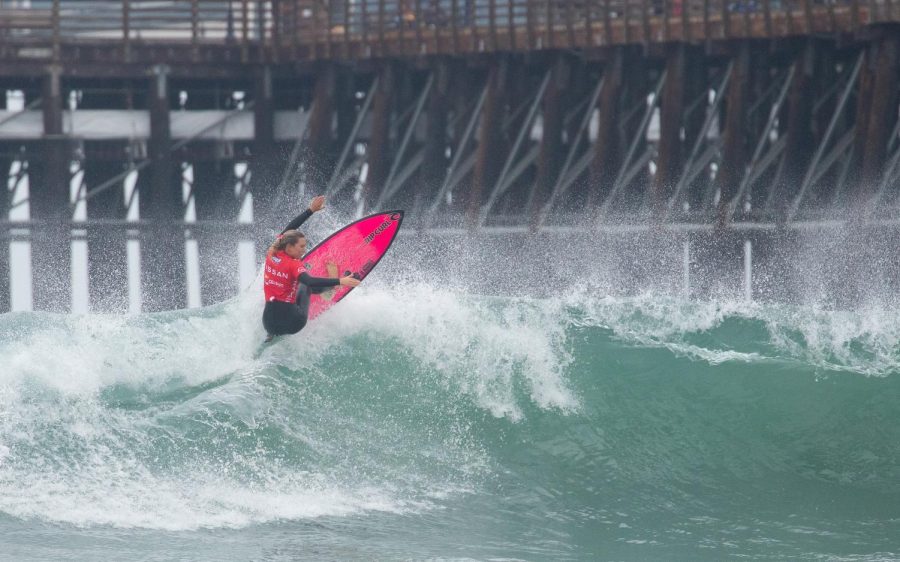 encinitas current, cardiff current