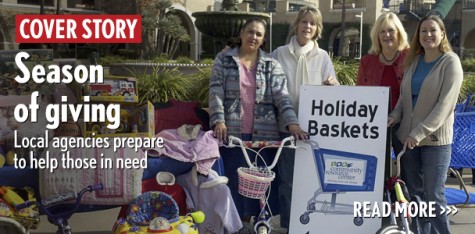 Maile Rudebusch

November 21, 2014

Filed under Cardiff by the Sea, Del Mar, Encinitas, Escondido, Holidays, Leucadia, NORTH COAST LINK, North County, Oceanside, Olivenhain, Region, San Diego County, Top Stories
The holiday season is a time to come together with family, but it is also a time to reach out and support those who are less fortunate. There are many donation drop-offs and food collection drives across San Diego, and the organizations behind those drives make it their mission to help those in need...
Kent Davy

February 1, 2013

Filed under COLUMNISTS, Kent Davy
I was the wheel man, Betsy navigated. We drove and peered through the steady flop of the windshield wipers, looking for the homeless in the dark, and with little success. It was a cold and rainy Friday morning (Jan. 25) – we and other volunteers started at 5 a.m. and counted until 8 a.m. – a...