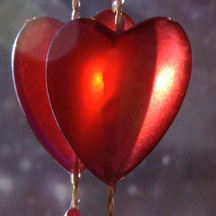 December 31, 2018

Filed under CURRENT EVENTS, Encinitas
ENCINITAS — Sweethearts young and old are invited to attend an evening of dancing on Feb. 15 from 6 to 8 p.m. at Encinitas Community and Senior Center, 1140 Oakcrest Park Drive in Encinitas. Light hors d'oeuvres, treats and refreshments will be provided. Photo backdrops will also be available. This...
North Coast Current

May 1, 2012

Filed under Arts, Encinitas, Higher Education, K-12, LATEST NEWS
The city of Encinitas Commission for the Arts presents its first Encinitas Arts Festival on May 5. Running from 10 a.m. to 4 p.m. at the Encinitas Community and Senior Center, the festival's aim is to celebrate the importance of arts in education, according to a city news release. In keeping with...