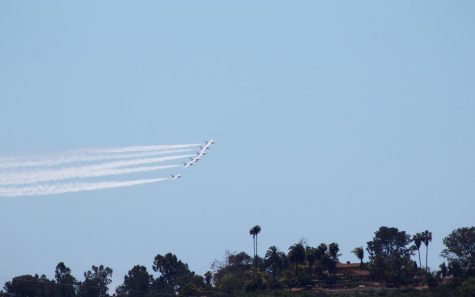 North Coast Current

May 15, 2020
The Air Force Thunderbirds flying team performed shows of support for San Diego healthcare workers — including Scripps Memorial Hospital Encinitas.
North Coast Current

June 30, 2012
The Navy confirmed that a rumble felt countywide June 29 was the result of military exercises about 35 miles off the San Diego coast. The incident was triggered by fighter jets doing maneuvers as part of USS Carl Vinson Family Day, a Navy official told local media. The significant rumble felt about...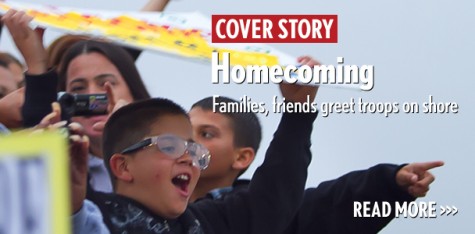 Christopher Earley

June 28, 2012
To call it a grand entrance would have been an understatement. But it would be a mistake to expect any less from a fighting force like the 11th Marine Expeditionary Unit. With the lights of the three ships of the Makin Island Amphibious Ready Group barely visible in the dark morning June 21, the roar...