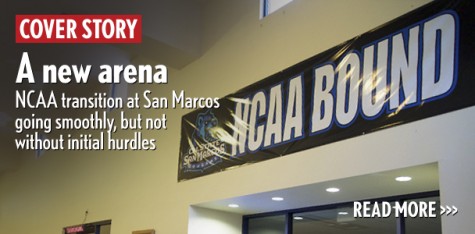 Patrick Carr

November 7, 2015

Filed under Education, Higher Education, San Marcos, Top Stories
On a hot, sunny day, a breeze whips up a large cloud of dust in a construction lot on the campus of Cal State San Marcos. The curved, grey, unfinished building sits on the lot. It only stands out because there's a lot of construction going on in the area. Otherwise, the grey blob with some white...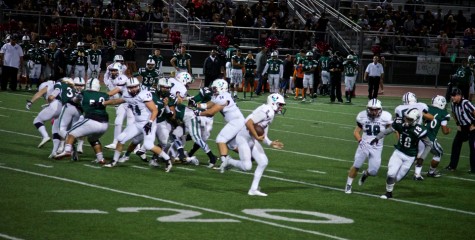 Patrick Carr

November 4, 2015

Filed under Carlsbad, K-12, La Costa, SPORTS
Every day is a busy day at La Costa Canyon High. Tennis matches, band practice and cheerleading practice are just a few things one sees on the 88-acre campus in south Carlsbad. Walk past the tennis courts and down to the right, and one finds themselves in the football stadium, where 2,000 home fans...