From pledges to the polls, Encinitas grapples with dearth of election civility
As national political debate becomes plagued with toxicity and disinformation, Encinitas residents have noticed the same behavior trickle into local elections, such as the city's mayoral race.
"The media has spent a lot of time reporting on how our nation as a whole is very divided right now with the upcoming national elections," Coast News reporter Caitlin Steinberg said during a Sept. 4 North County Beat podcast episode. "However, that division and harassment has seeped into our local elections in North County."
Lorri Greene, the founder of the nonpartisan Encinitas Votes Facebook group and a retired psychologist, told the North Coast Current this is the "most contentious" election she has seen. She and the other moderators of the group delete comments and posts that bully and harass other people, violate Facebook's rules or provide false information, but otherwise they allow people to discuss local politics.
"Sometimes another moderator takes down a comment, and (members of Encinitas Votes) blame me," Greene said. "I do it as my civic duty and I get trashed a lot on other sites."
Greene doesn't see the political discourse as uncivil — she said people are upset and need a place to voice their frustrations with the city.
"One of the only places people can vent is Encinitas Votes," Greene said. "City Hall is shut down so you can't talk there, and it's very difficult to get a question answered in the Zoom (City Council) meetings."
Voters aren't the only people dealing with toxicity. Encinitas candidates signed The Coast News' Clean Campaign Pledge in September, which the newspaper created as a response to election vitriol.
By signing the pledge, candidates committed to running clean campaigns without character defamation, disinformation and yard sign theft. Candidates who signed the pledge also agreed to condemn the same behavior among their supporters.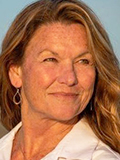 However, the election hasn't remained clean since the pledge. During The Coast News' Clean Campaign Forum on Oct. 13, candidates opened up about harassment they've faced while running for office.
"I was warned by a lot of people that there would be a lot of mudslinging and difficult things, but I was not prepared for what came," mayoral candidate Julie Thunder said during the forum. "I found that, to protect myself, I do better if I stay away from social media for a few days at a time."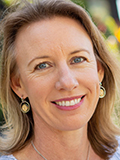 Mayor Catherine Blakespear, who is running for reelection, described the threats of violence she has received against herself and her family, and both mayoral candidates described experiences with online harassment and yard signs being stolen.
"I would like it if there was a lot less toxicity and a lot less threat, and I think that it is part of the campaign and it is very unpleasant," Blakespear said at the forum.
In mid-September, someone emailed both mayoral candidates, the Encinitas City Council and The Coast News calling Thunder a "human pig." Thunder posted on her Facebook page calling out the behavior and Blakespear for not condemning it. In October, The Coast News ran an article reporting that Thunder violated the pledge by publishing misleading information about Blakespear, who had condemned the behavior during a North County Beat podcast episode in which both candidates condemned harassment from their supporters.
"
After it's over with, can we come back together as a community?"
— Lorri Greene, founder of the Encinitas Votes Facebook group
An editor at The Coast News initially agreed to an interview with the North Coast Current about the Clean Campaign Pledge but later retracted it, citing "the contentious nature of the campaign."
Carl Luna — a political science professor at San Diego Mesa College and University of San Diego, and co-chair of USD's Restoring Respect civility initiative — said that the presidential election is a catalyst for the negativity during this election cycle. He said the disinformation spreading around mail-in ballots, which have been used in California since the 1970s, and the rhetoric of militarized groups set the stage for future turmoil that could escalate.
Increased partisanship indicates fuel for conflict, Luna said, but the chances of mass protest and acts of violence after the election are highly unlikely.
"We have an election, we may have protests, and then we resolve it," Luna said. "The danger is if people try to escalate for political gain."
As the election comes to an end, Greene of Encinitas Votes said she has no doubt members of the Facebook group will go back to discussing City Council agenda items, but she worries about how the community will reunite.
"After it's over with, can we come back together as a community?" she asked.
---
Ethan Edward Coston is a San Diego freelance writer. Follow him on Twitter at @Ethan4Books.
encinitas current, cardiff current