Some Encinitas residents not too keen on proposed Keno's development
Leucadia building project sparks petitions; City Council member encourages patience
There are few places these days where you can grab a plate of spaghetti for $2.99, but it's more than just the loss of an affordable meal that has residents voicing their concern about an upcoming redevelopment that will replace Cap'n Keno's restaurant at 58 North Coast Highway 101.
"We are trying to show SmithGroup as the developer and Adam Robinson who is spearheading the operation that it would only cause outrage if they do not reconsider," reads the description of the change.org petition started in January by user Encinitas Community. To date, it has garnered over 1,300 signatures.
SmithGroup is an architectural firm working with developer RAF Pacifica Group.
When early conceptual renderings were circulated after first being published by The Coast News in January, criticism grew in social media circles, which included the distribution of the petition.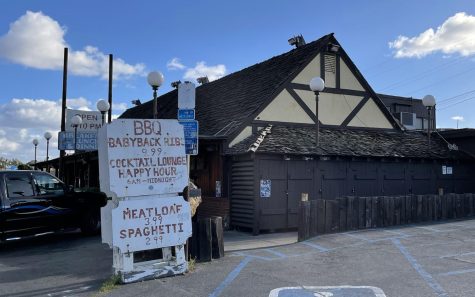 The petition creator did not respond to the North Coast Current's request for comment.
"I've lived in this area since the 1970s," wrote signer Joan Dyer. "I know that change is the only constant, and there's been a lot of it in our area over the years. However, not all changes are positive. This chunky hunk of a building over our beloved landmark is not a positive change. No way. Not at all."
On a similar note, Jeff Gorman wrote, "This is not in keeping with the culture of Leucadia. We are not Orange County!"
Others, like Charmaine Charmoli, emphasized the importance of the business's charitable contributions to the community.
A second petition, created by user Milo Spearman, is another commentary on the project, that has just under 100 signatures.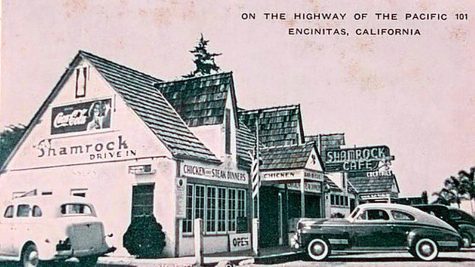 The iconic building has had an illustrious life in its nearly century-long existence, serving as the site of Kolb's Drive-In, Vienna Villa, The Shamrock Cafe and El Rancho Restaurant. Gerry Sova opened Cap'n Keno's in 1970, though for a short period it was known as The Green Apple.
RAF Pacifica Group acquired the property in late 2021. The project, which also includes the adjacent Portofino Beach Inn building, is being dubbed the Moonlight Mixed-Use Property.
As of this story's publication date, RAF Pacifica Group President Adam Robinson has not followed up with the North Coast Current's request for an interview.
A design statement from SmithGroup, circulated among social media and other local news outlets, describes a diverse project with environmental efficiency in mind.
"The mix of uses are appropriately located to the context they serve and combine to create a vibrant street edge that will remain active and alive twenty-four hours a day, seven days a week," the statement reads. "The project employs sustainable design strategies to enhance the health and well-being of its occupants and residents. … The result will be one of the most unique and precedent setting projects for Encinitas: A project that cares for the people it serves and the environment it embraces."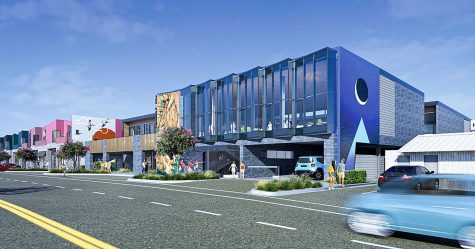 Despite plans that indicate the incorporation of a bar that pays homage to Cap'n Keno's, much of the public — as stated by the petition's commentators — share a sentiment that they have little control over the outcome.
Encinitas District 2 Councilwoman Kellie Hinze says she hopes to change that view. She assures the public that the project is still early in its development and a full vetting process must be complete before any work begins.
"I think petitions are an amazing tool for organizing," Hinze says. "It keeps people updated, and it shows who like-minded community members are. It's a consensus for the vision. I think it's a healthy part of participating in this process, and I encourage people to take part."
"The community should get a big say," she adds.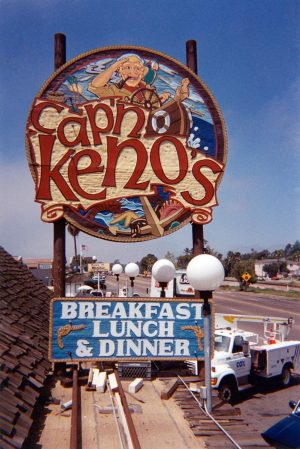 Hinze explains that they are currently in the public participation phase during which the developer is responsible for rolling out a series of public forums in which all comments can be noted and responded to. The first forum date has not yet been announced.
"The city will analyze them and incorporate them, and make sure all design standards are withheld in this process," she says.
An undergoing like the Moonlight Mixed-Use Project is different from other projects, such as housing mandates, which have strict completion deadlines.
"It really does take years for a process like this," she says.
Though Hinze speaks as a neutral party, she notes that she and other council members hold Cap'n Keno's in high regard.
"It's more than a restaurant or a bar; it holds a special place in our community," she says. "Keno's is a touchstone generation after generation. It's a coming-of-age spot for young ones to listen to our history. It's captured a moment in time."
She adds that the establishment has also given many people community and purpose, like their initiatives to offer free meals and volunteer opportunities during the holidays.
"I think there have been a lot of community members whose lives have been vastly improved because of that access that they offer," she says. "Just remembering that as the role that this establishment has played and finding ways that that can continue no matter what the physical structure is really important."
---
Charlene Pulsonetti is a local freelance writer.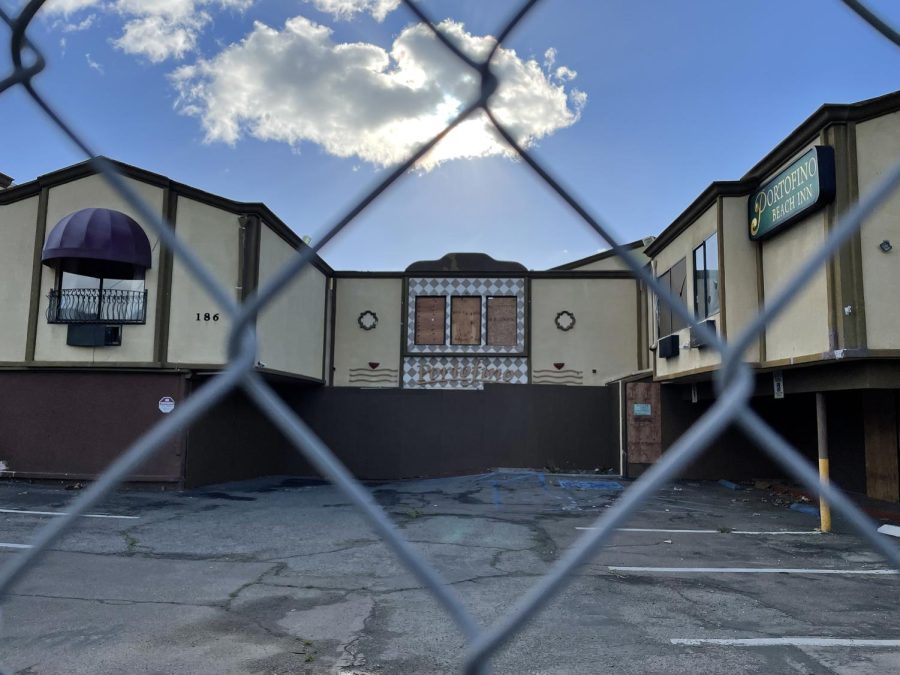 encinitas current, cardiff current