Cool on the Coast: October's the month for brew and boo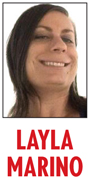 October is a very busy month in the region. The ghoulish fun of Halloween officially kicks off the holiday season with haunted houses and trails throughout the month, and there are plenty of harvest festivals, both family-friendly and a little more adult tinged. Being a bastion of beer and microbrew culture as we are here in San Diego, we also have countless Oktoberfests, as well as breweries celebrating their fall offerings. All this in addition to coastal San Diego's usual array of concerts and events makes for an October where San Diegans can literally do something different every day. Here are some recommendations for things to do north of Route 56 and west of Interstate 5, where all the best action happens.
The Belly Up, Solana Beach: We begin with coastal North County's premiere music hotspot, and it definitely is hot this month. Here's just a few of the great concerts North Coast San Diegans can look forward to this month as part of the venue's continued 40th anniversary celebration. For tickets and information on the following shows, go to bellyup.com/calendar.
Oct. 4: Trigger Hippy — If you've been wondering what Joan Osbourne has been up to since her string of hits in the 1990s, wonder no more. She's currently co-heading Trigger Hippy, a decidedly more bluesy band than Osbourne fans may be used to, but this down-home style suits her voice quite well. This performance will be taped live for the Belly Up's new KPBS series, "Belly Up Live," to celebrate the the Belly Up's 40th birthday.
Oct. 5: Living Colour — Another '90s power act, this high-energy political rock band took the scene by storm in the early 1990s with its singular brand of hard rock and funk. Their reunion tour has been hotly anticipated by GenXers and rock fans alike, and the 40-year-old walls of the Belly Up will definitely shake as Living Colour brings down the house down. Opening act: Reason to Rebel.
Oct. 11: Common Sense — Common Sense have reached near legendary status on the reggae scene in California, becoming a mainstay at reggae and beach festivals all over California. With multiple albums featuring their unique combination of roots and dancehall reggae with a chilled-out beach vibe, Common Sense are able to turn any venue into a roots festival. Opening act: Coastal Frequency.
Oct. 23: Dale Earnhardt Jr. Jr.: — With their clever name and throwback style, Dale Earnhardt Jr. Jr. are one of the hottest indie electronica bands on the charts right now, which means they belong at the venue in North County during the West Coast leg of their national tour supporting their newest album, "The Speed of Things." Opening act: Miniature Tigers.
Oct. 24: The Afghan Whigs — October is simply rife with '90s heavy hitters at the Belly up this month. The Afghan Whigs are also touring the country extensively this year in support of their first album in 16 years, "Do to the Beast." The new album has taken the band in a completely unexpected direction, and this show is not to be missed. Who knows when they may tour again? Opening act: Joseph Arthur.
Oct. 25: Dead Man's Party — Everyone's favorite cover band always brings huge crowds to the Belly Up, with high-energy and extremely accurate covers of Oingo Boingo's hits. Get your tickets early, because this show almost always sells out. Opening act: Okapi Sun.
Oct. 26: Matisyahu — The highly spiritual, inspirational, Israeli reggae powerhouse is touring in support of his new album, "Akeda," and unfortunately this show is sold out. Here's hoping the Belly Up can work some of its magic for more seats somehow.
Oct. 31: Belly Up Halloween Heat Bash — This will be the culmination of a huge month at the Belly Up and features high-energy party funk powerhouse The Earful, a costume contest with a $500 grand prize, creepy drink specials and a Halloween Happy Hour for the freaky early birds. Come celebrate the Belly Up's 40th Halloween with funk.
Oktoberfests and fall beer festivals: Encinitas went ahead of the curve this year and had its Oktoberfest in September, but there are plenty of fall beer fests and debuts in North County and elsewhere in San Diego. Check out all the San Diego breweries' fall offerings at these great events.
Oct. 2: Karl Strauss Carlsbad Oktoberfest Cask Tap — The various Karl Strauss locations hold cask nights each week, but Carlsbad's special Oktoberfest tapping will be on the first Thursday of the month. This new batch of the popular Karl Strauss beer is brewed in small oak barrels for the cask event the old-fashioned way, and is naturally carbonated and served at room temperature. You've never experienced Karl Strauss' Oktoberfest this way. www.karlstrauss.com/breweryrestaurants/casknight.html
Oct. 4: Carlsbad Oktoberfest — Put on by the Carlsbad Rotary and taking place in Holiday Park, this is a family-friendly event with German food, children's activities (including a pumpkin patch and face painting) and German Music. Admission is free. www.rotaryoktoberfest.org/#!sponsors/c1ts7
Oct. 5-6: German American Society's Oktoberfest — This would be the biggest and presumably most authentic Oktoberfest in San Diego County. It is in El Cajon so it's a bit of hump from the North Coast, but if you're looking for authentic German beer, food, music and dress, it's worth the drive.
Oct. 12-13, OB Oktoberfest — Though also below Route 56, the OB Oktoberfest is the most beer-centric as well as the biggest party, and features special beer VIP tastings of Oktoberfest offerings from Spaten, Franziskaner, Widmer, Shock Top and Goose Island. These and more are available in the beer garden, as well, but the VIP passes also come with collectible beer steins. This is a great festival to get a number of October brews in one spot and see some great bands, as well. oboktoberfest.com/
Oct. 25: Arcana Brewery Imperial Pumpkin Ale Cask Tapping — Arcana Brewery in Carlsbad will not only celebrate the fall brew but also its second anniversary by tapping a cask of its Imperial Pumpkin Ale and toasting the season. If you've never been to a brewery cask night, this is a great one to start with; the first draft from an oak-aged cask of a batch is a whole new experience. www.arcanabrewing.com/
Halloween Fun: Coastal North County is known for having all the best Halloween and harvest events, and some of them go on all month long. From the Del Mar Scream Zone to harvest rides and pumpkin patches, there's plenty of scary fall fun for everyone.
We've barely scratched the surface on all the great seasonal things to do on the coast this month, but one thing's for sure. However you plan to celebrate the harvest season, with music, with beer, or with scaring yourself silly, the North Coast has you covered.
Columnist Layla Marino is a San Diego music and arts writer. Visit dropweirdsci.blogspot.com. Follow her on Twitter at twitter.com/dropweirdsci. Send questions and comments to [email protected].