Oceanside, other local business groups part of merchant support effort
The Oceanside, Carlsbad and Vista chambers of commerce are among more than 80 business associations that have joined forces across the U.S. to create the Save Small Business Coalition, advocating for government funding to help merchants and the insurance carriers that support them during current coronavirus distancing measures.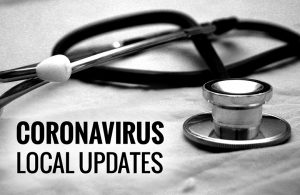 "Many businesses do not qualify for disaster loan programs and some cannot afford to incur additional debt," the Oceanside Chamber of Commerce stated in a March 28 news release announcing its involvement in the coalition. "There is nothing in any business's insurance that covers this unprecedented event of the Civil Authority of closing of businesses."
The chamber noted the heavy toll local merchants have faced in recent weeks as state and local officials have attempted to slow the spread of the COVID-19 coronavirus.
"In the past few weeks, communities across the nation have seen their local businesses make the difficult decision to reduce hours, lay off employees, and sadly, in some cases, close their doors for good," the chamber stated.
The coalition is advocating for federally funded grants to affected merchants where insurance carriers and agents could act ass distribution channels, according to the announcement. The goal would be to streamline the grant distribution process without compromising the insurance safety net.
"Small business is the backbone of our economy and it is vital to rebuilding that economy once we defeat the COVID-19 virus," 46th District Assemblyman Adrin Nazarian, D-Van Nuys, said in the chamber's announcement. "However it is imperative that the insurance industry recognize the 'business continuity' claims of small business if this essential part of our economy is to survive."
In addition to the Oceanside Chamber of Commerce, the Carlsbad Chamber of Commerce and Vista Chamber of Commerce are listed among business groups nationwide that are part of the Save Small Business Coalition effort.
More information is available online: www.oceansidechamber.com.
cardiff current, encinitas current